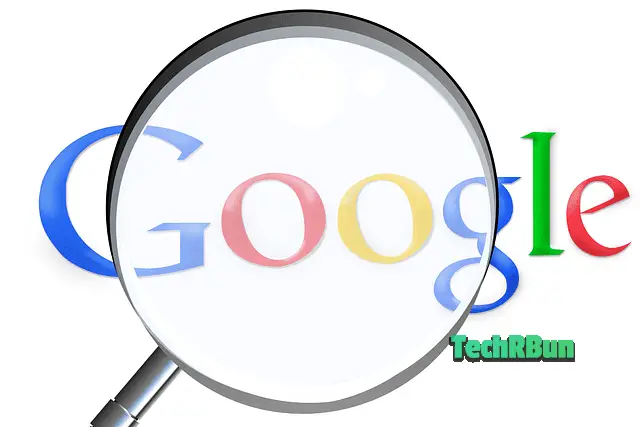 You put all your time and effort into writing an amazing blog post and when you finally publish it, you find out that it takes hours, days or sometimes even weeks for your posts to get indexed by Google. No more of that, in this article, I will be showing you a simple strategy that you can follow to get your site indexed on Google instantly.
Why Is It Important To Get Your Articles Indexed By Google?
Google is the biggest search engine out there and it processes billions of searches per day. Thus, it is the biggest source of organic traffic, which is also the most valuable traffic, ever.
In maximum cases, organic traffic constitutes more than half of the total traffic that a website receives.


The above graph shows the traffic source of ShoutMeLoud, a very popular blog in the blogging niche. As it can be clearly seen, that site receives a massive 77.88% of its total traffic from organic searches.
Thus, it is crucial for your posts/articles to get indexed by Google fast so that they can appear in search results and drive the sweet traffic to your website.
In this post, I am sharing the procedure which you can follow to get your blog posts indexed by Google super fast, within 2 – 5 minutes maximum.
Millions of blog posts are published all around the globe every single day and all of them demand quick indexing by Google.

Although Google is really very very efficient in indexing pages all around the World Wide Web, due to the huge number of indexing requests that it receives every single day, it cannot simply provide fast indexing service to all the websites.
As a newbie blogger, I too had to go through this a lot of times. After spending all my time and energy preparing great in-depth articles for my blog, I had to wait weeks and sometimes even months, for my articles to actually show up on Google search (Using the site: operator, as indexing and ranking are two very different things). Such a pain!
But soon I discovered this amazing process and now all my blog posts get indexed by Google as soon as I publish them. Sounds awesome, right?
This is a simple formula and it has worked for me 100% of the time. So, I can assure you that if you follow the steps given below, you too will be able to get your posts indexed by Google instantly.
Conditions For The Instant Indexing Techniques To Work Properly
Here are a few conditions that your articles/site must fulfill in order for the instant indexing methods, described below, to work properly on your site.
You need to make sure that:
Your site must have not been penalised or blacklisted by Google at any point in time.
The topic on which the article is written or the keywords that it's targetting, must have atleast some search volume on Google. Google isn't gonna index your post if no one searches for it.
Your content must add something new and valuable that's not already present on the web. Avoid writing on topics on which high quality articles have already been published by other websites.
If your site/article checks all the points mentioned above, you may go ahead and follow the steps given below to get your articles indexed on Google instantly!
Steps To Get Your Blog Posts Indexed By Google Instantly
#1 Interlink And Re-Index Method
Setup Google Search Console for your Blog / Website
If you haven't already, the most important step is to create a Google Search Console account for your website which will let you use the URL Submitting tool.
Search Console also lets you monitor the performance of your site on Google search and it provides you with the list of keywords that favour your website the most.
Steps To Set up a Search Console Account
Go to Google Search Console. Click on Start Now and sign in using your Google Account (get one if you don't have one).
Type your website's name under the Domain option and click on CONTINUE.
Copy the TXT record that it provides you. Now go to your domain registrar's website (e.g. GoDaddy, NameCheap, BlueHost etc.) or go to Cloudflare if you are using it.
Note: If you have used Google Domains to register your domain, you can skip this step as Google Search Console can automatically verify your domain then, just make sure that you log in through the same Google account that you used in Google Domains.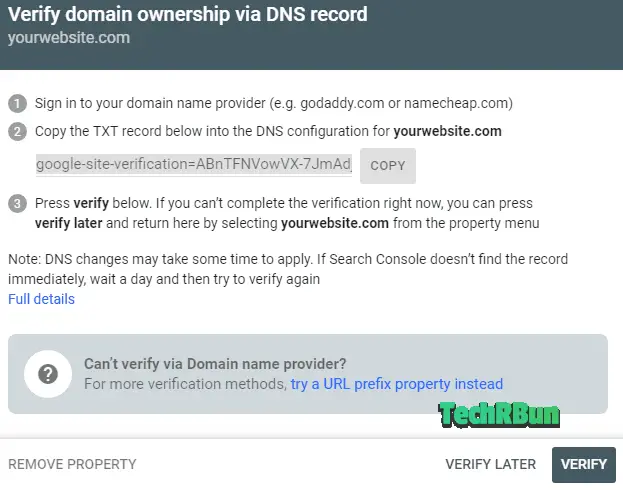 Go to the Manage DNS option on your domain registrar's website / Cloudflare and add the TXT record to your DNS configuration.
[Note: If you are not sure how to add TXT records, do the following web search – "how to add txt record to DNS in (your domain name provider's name)"]
Wait for 10 minutes after you have added the TXT record as it takes some time to take effect.
Click on the Verify button. If verification fails, double-check if you have correctly added the TXT record or not. If everything is okay, click on VERIFY LATER and try verifying a few hours later.
Once verified, your Search Console Account will be fully functional.
Finding An Already Indexed Page
Now that you have set up the Google Search Console for your website, you need to find an article on your website/blog that is already indexed in Google.
To check if an article is already indexed in Google or not, just copy the URL of that article and paste it into the Inspect URL box at the top in the Search Console and hit enter.      
Just as shown above, if you see the "URL is on Google" message, it means that the article whose URL you inspected, is already indexed by Google.      
Interlinking To The New Non-Indexed Pages
Now that you have found an article that is already indexed by Google, all you need to do is interlink your new article which you want to get indexed by Google quickly.  
As you can see in the above screenshot, I had linked my freshly published articles with my old article which was already indexed by Google.
Just like that, provide a link to the new article that you want to be instantly indexed by Google in the article that is already indexed.  
Apply For Re-Indexing
After interlinking your new article with the old one, again go to the Search Console and inspect the old article.
You will find the option "Page Changed? Request Indexing".    

Click on Request Indexing.
As soon as you do that, Google Bot will re-crawl your old article and when it will find the link to your new articles, it will index all your new articles whose links you have left there.
And all these will be done instantly (unless the Google bot is undergoing some maintenance).
That's it! This is the way by which you can get your new blog posts indexed by Google instantly, as soon as you publish them.  
Curious To Know Why And How It Works?
Well, Google prioritises the re-indexing of old articles much more than the indexing of new articles.
This is because Google wants to deliver fresh content to its users and when some change is made to an already published article, it indicates that it has been updated and some new content has been added to it.
Google loves when old articles are updated to keep the information relevant.
Thus, if you normally submit the URL of your new Article directly to the inspection tool and request indexing, it might take a few days or even a week for Google to index it.
But, in the process which I showed you, Google instantly re-crawls the old article and when it finds a new link in it, it automatically indexes the article to which the link points, causing super-fast indexing of the new post. That is the power of backlink.
Tip: You can also use this trick to quickly index a new site on Google (different domain).
#2 Google Indexing API Method
With the Indexing API of Google, you can inform Google as soon as you publish a new article and Google will quickly come to your site and index your article, usually in under 1 minute.
Features of the Indexing API:
Inform Google about the changes in the URLs of your posts, so that Google instantly indexes the new URL and replaces the old URL in the SERP with the new one.
Keep results about your site up to date on Google SERP all the time.
Get your articles indexed super fast.
Send batch indexing requests.
However, I personally do not use this method because although this API works on all types of websites, Google states in its official statement that this API should only be used for JobPosting or BroadcastEvent. But it has been thoroughly tested by many bloggers and the Rank Math team and all of them claim that it works on all types of sites.
Learn more about the Indexing API.
Thus I do not recommend this method 100%, however, you may follow the following steps to use the Indexing API on your WordPress site.
The process is a bit complex so make sure you follow all the steps carefully so that you don't get any errors later on.
Steps To Set Up Google Indexing API On Your WordPress Site
Install The Google Indexing API Plugin
First of all, you need to install the Google Indexing API plugin by Rank Math on your site (Rank Math SEO plugin is not mandatory). So download it using the button below.
Now, you need to install the plugin.
Go to the Plugins option and click on Add New.

Then click on Upload Plugin.

Browse and select the plugin file that you downloaded and click on Install Now.

After the installation is complete, Activate the plugin.
Register Your Application For Indexing API
Make sure that you are logged in to the same Google Account which you use for Google Search Console.
Now go to the Google API Console and create a new project. (Clicking on that link will automatically a create new Indexing API.)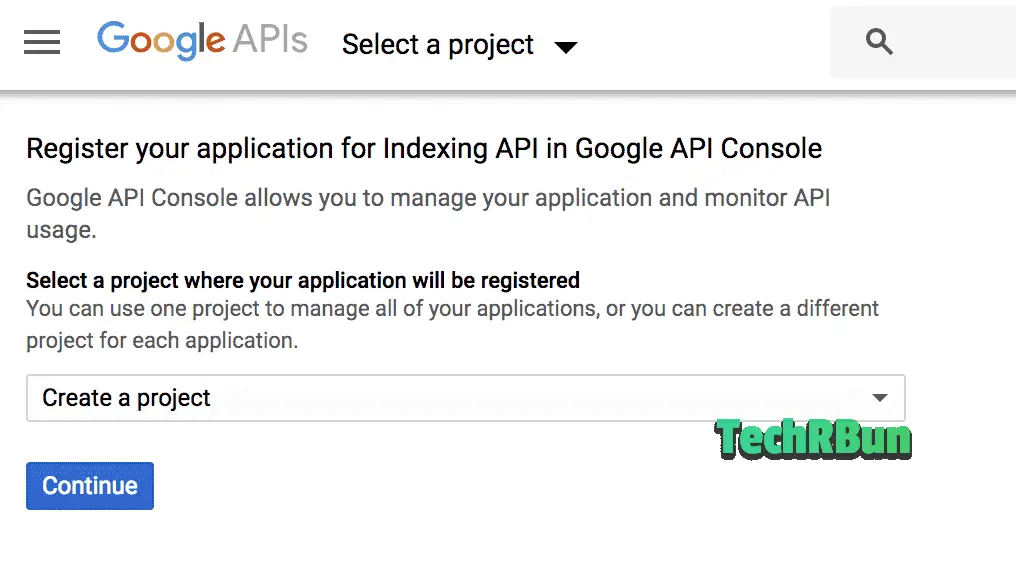 Click on Continue.
Then, you will see the screen as shown below. This indicates that the project has been successfully created.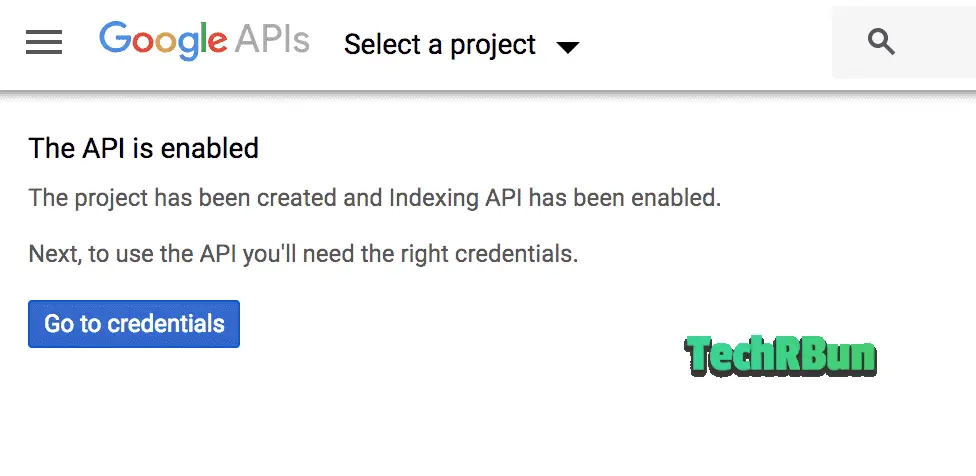 Close the tab now. (No need to click on Go to credentials).
Create A Service Account
Now create a service account from the Service Accounts page.
If asked, select the project that you just created.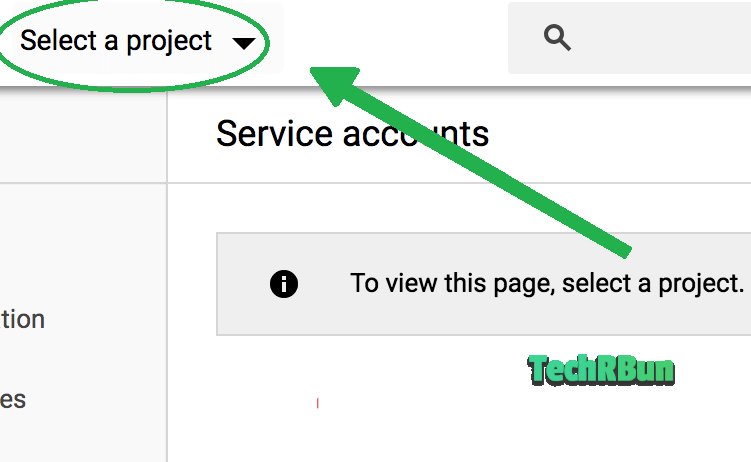 After selecting the project, click on the Create Service Account button.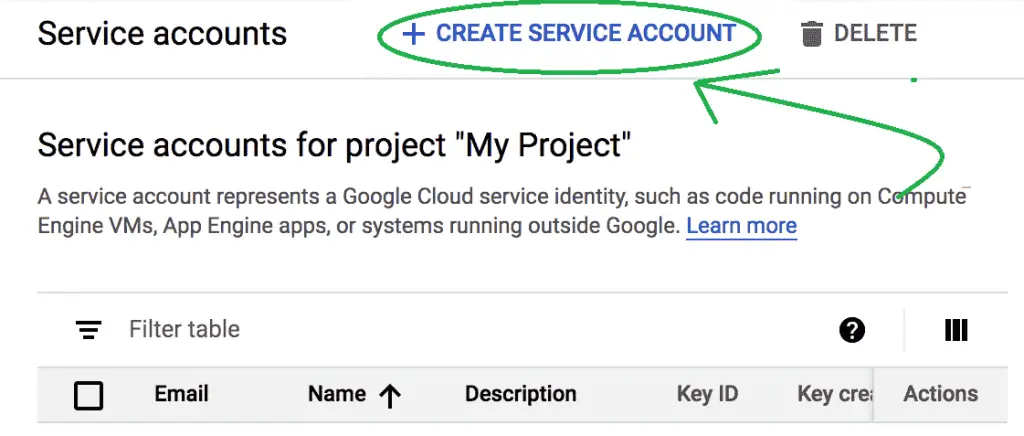 Now give a name to your Service Account and write a short description (write anything you want).
Copy the Service Account ID and save it in a safe place. You will need it later.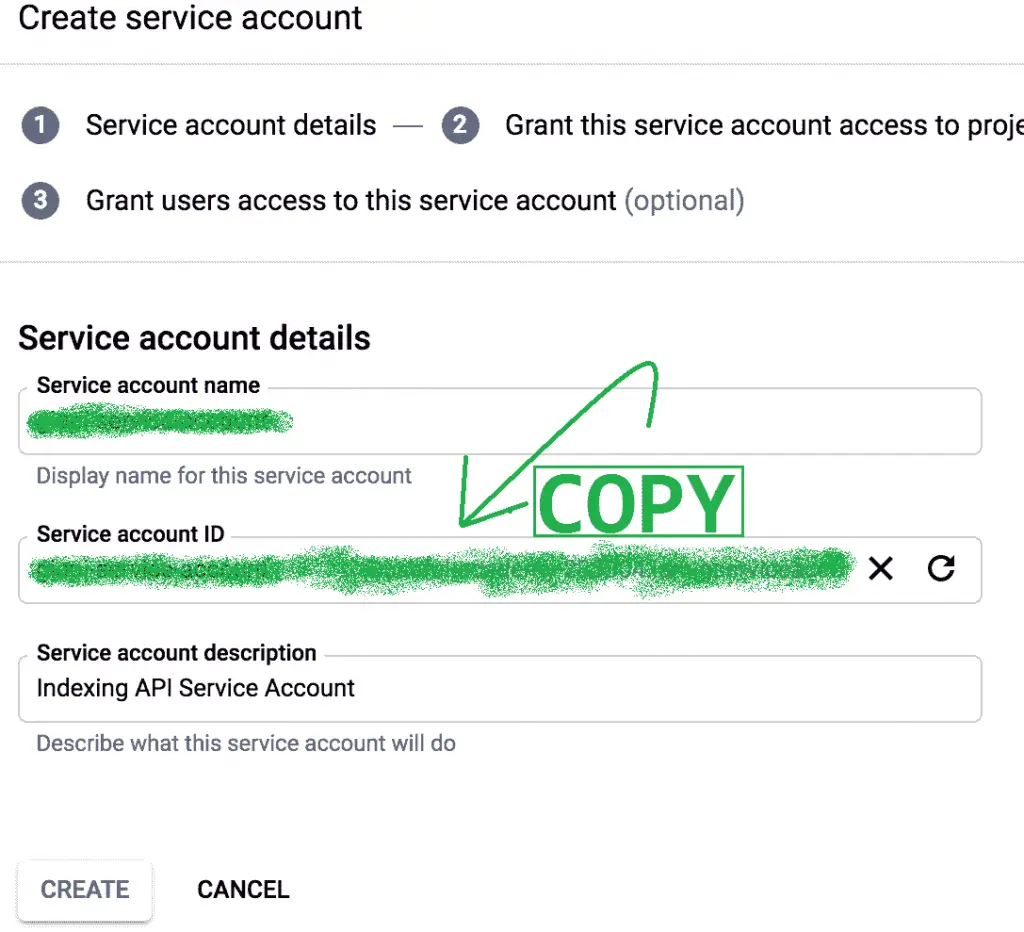 On the next page, change the role to Owner and click on Continue.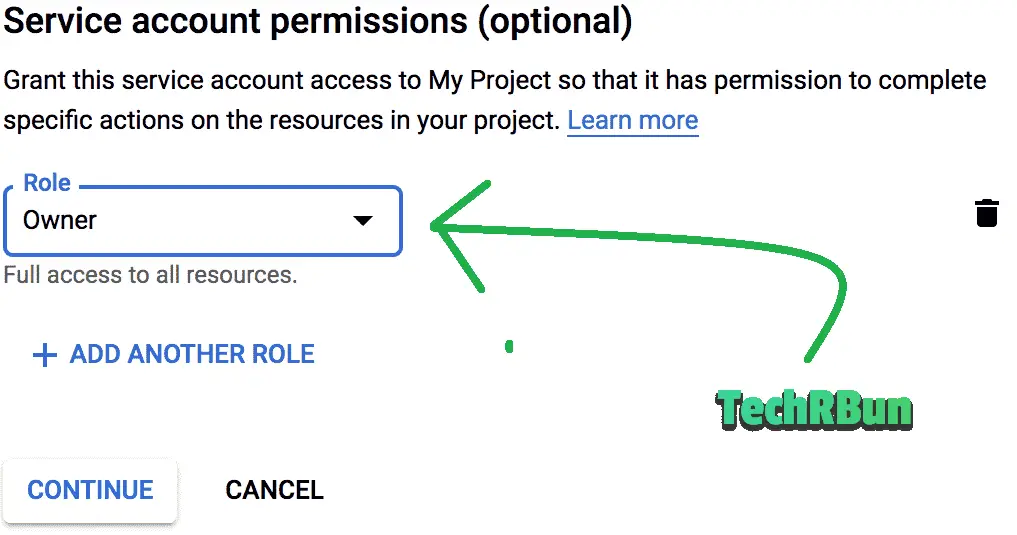 Now click on the Create Key button.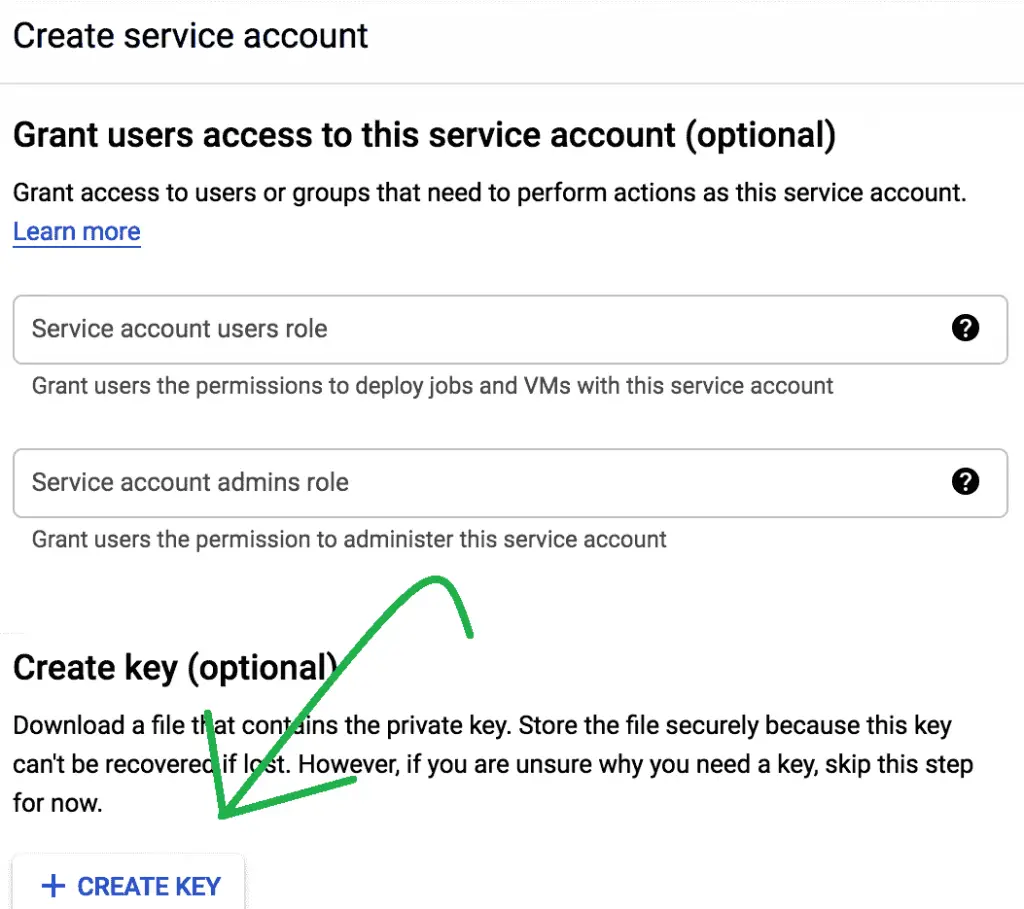 Choose JSON as the Key Type and click on Create.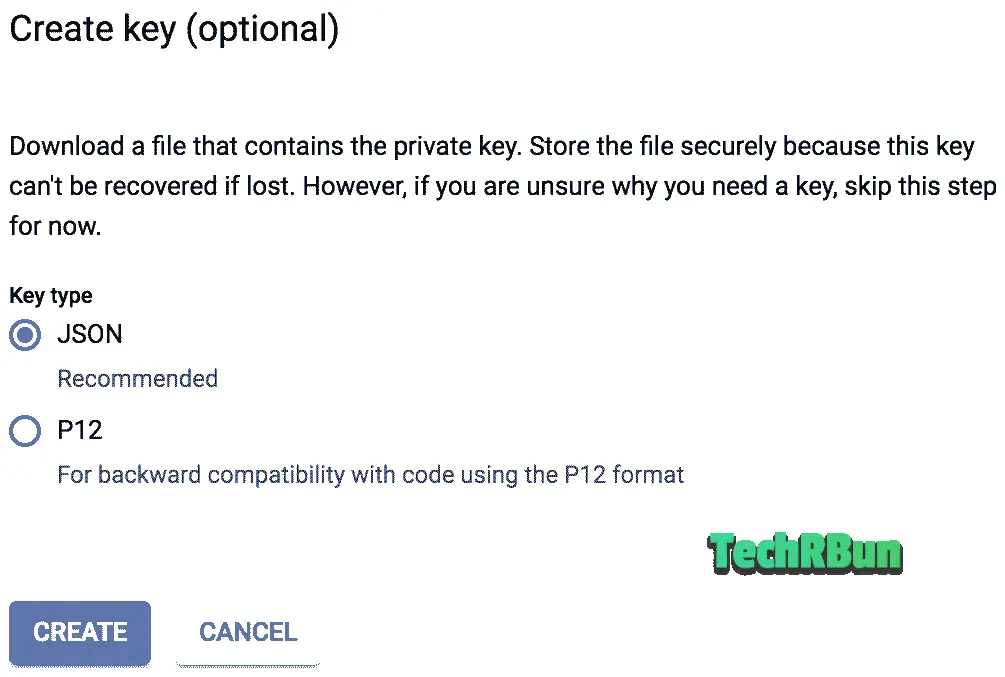 Download the file.
Add The Service Account To Your Google Search Console Property
Now login to your Google Search Console Account.
(I'VE DISCUSSED ABOVE HOW TO CREATE AND SET UP THE GOOGLE SEARCH CONSOLE ACCOUNT)
Now go to Google Search Console settings.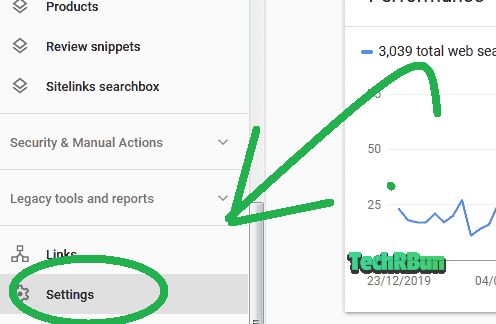 Click on Users and permissions.

Now click on Manage property owners from the 3-dot menu beside any of the users that have the Owner permission.

On the new page that will open, scroll down to the bottom and click on the Add an owner from the "Verified owners" section.
Enter the Section ID that you copied earlier in the new owner's email address field and click Continue.

Setup The Indexing API plugin
Go to the Index API Plugin (the plugin that you installed in the first step) settings.
In the JSON key field, upload the JSON key that you created and downloaded from the Service account.
In the Post Types, select Posts and Pages and click on Save Changes.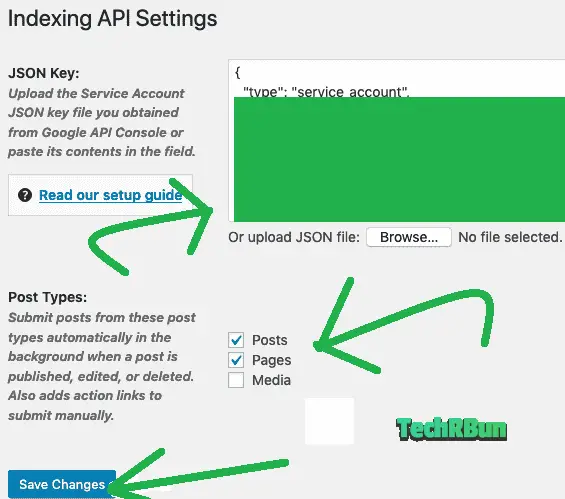 Time To Test
Now let's check whether the API is working correctly or not.
Go to the Indexing API Console (you will find it under the same plugin that you installed) and Submit the URL of any 1 page of your site to test if the API is working or not.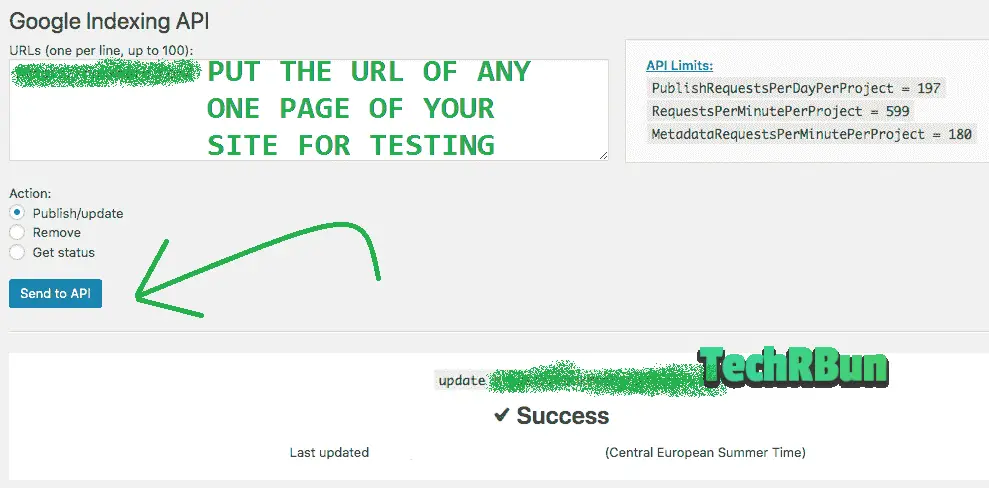 You can also see the status of the submitted URL by selecting the "Get Status" option.
The "Get Status" option will also be visible for already submitted posts in the "Posts" section of WordPress.
Done! You've successfully configured the Google Instant Indexing API for your site and from now all your posts shall be indexed instantly, as soon as you submit them.
Well, apart from the two strategies that I discussed above, there are also some other ones that can help in automatic faster indexing of your site by Google and better SERP ranking in the long run. I will now discuss those tricks.
But do understand that these tricks won't give instant results but they will surely make Google love your website in the long run.
Ways To Speed Up Google Indexing And Build Authority For Long Term [And Rank Higher In The SERP]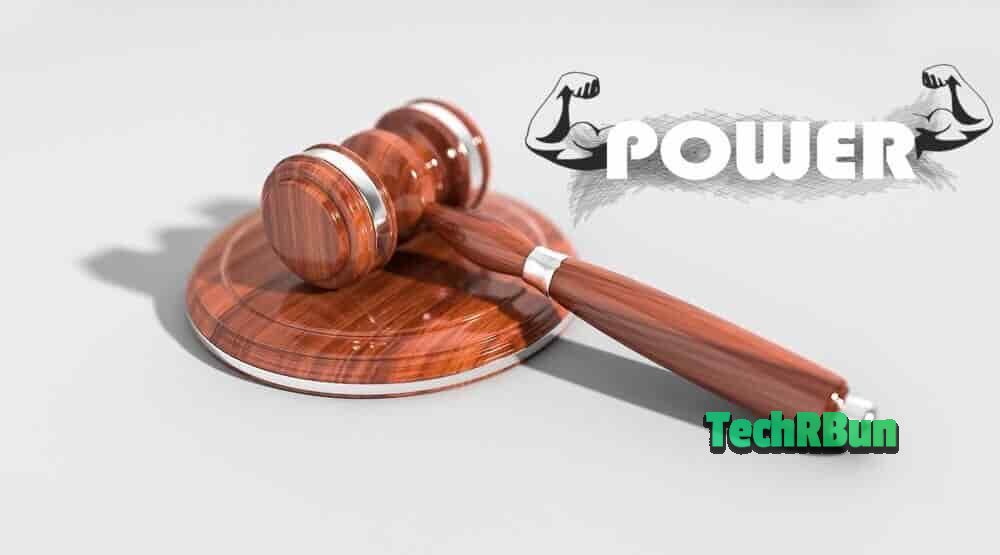 Follow the tricks that I have described below if you seriously care about the long term performance of your blog and you are ready to invest the time that is required to put on your website so that it can prove itself an excellent site in the eyes of Google and thus, get rewarded quick indexing and higher SERPs.

To start off, I need to mention that you need to write great quality content that is actually helpful to your readers, so that they share it and thus, your blog gains more exposure.

If you have read till here, I would ask you to read each and every line till the end of this article as I seriously want my readers to perform well and build authority sites so that the internet can get rid of shady websites that do nothing but copy stuff!
The Crawlers Are Now Smart [No More Keyword Stuffing]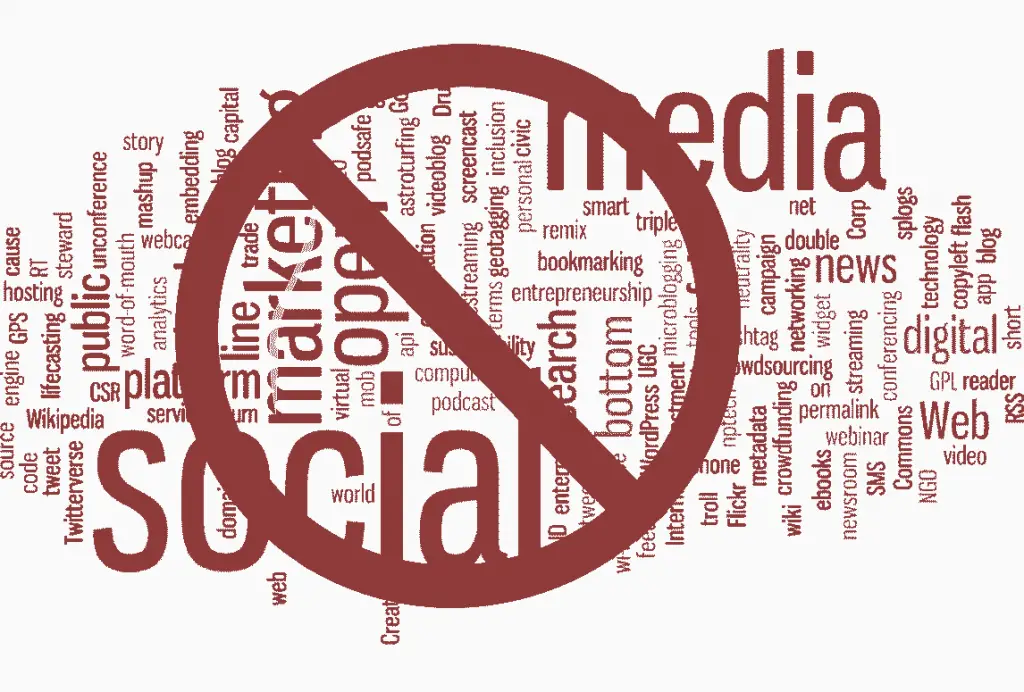 This is not the early internet days where you could stuff your articles with your target keywords and then force Google to rank your article at the top just based on the number of times the keyword has appeared on your article.
To be true, crawlers/spiders whatever you call them, were really very stupid earlier as it did not even matter what time your target keyword appeared on your blog.
The keyword could appear on the meta tags, comments, inside the articles, etc. This method worked so well that using this, cheap pieces of content were made to rank higher than the good quality articles.
But, with time everything becomes better and smarter and fortunately, so have Google crawlers become.
Today, if some website tries to use the old black hat (cheap, bad, whatever you call it) techniques to rank their site, they will simply get penalized for trying to cheat the search engine.
Google constantly keeps updating its ranking algorithms. Google is not afraid of making bold moves for the sake of providing better quality search results to its users. And, this is what keeps Google decades ahead of its competitors and has been able to sustain the number one position in the search engine market.
So, as I have already mentioned, Google strives to provide the best search results to its users.
Thus, the only thing you need to do to actually rank higher on Google is, I repeat, create high-quality content that helps your reads and provides value to them.
But don't get the wrong impression that keywords are now not important, they, of course, are a very important ranking factor, but you should not overdo them.
You need to converse with the user and give him/her some valuable information and not feed him/her keywords. Use the keywords naturally in your article.
For example, if you are writing an article on "Best Dog Food" and you want to rank for all major breeds of dogs, be sure that you don't stuff all the dog breeds in each and every line of your article.
Explain the article to the reader just like you would do if you were speaking to him/her in person.
Some might argue that even when they publish better quality articles, some cheaper articles rank above them. Don't worry, Google constantly keeps updating its algorithms so that it can provide the most relevant results to its users.
Thus, don't worry about some cheap quality articles ranking above you, if your content is good enough, Google will surely recognise you and eventually give you the position that you truly deserve.
But, it can be really very frustrating when a low-quality article ranks higher using cheap tricks, right? It certainly is unfair.
And well, there are some ways which you can do to give the boost to your website's content/articles so that you can make sure that they don't get treated unfairly continuously.
I'll be sharing it all with you. So that you can index your website faster on Google and spread goodness and suppress the cheap quality websites forever.
Focus On User Experience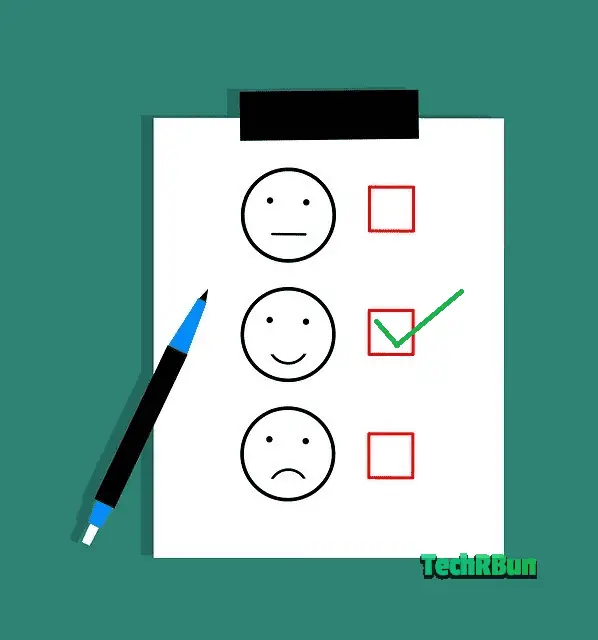 Write your content in such a manner that it is pleasing to your users and they can read the whole article without feeling bored or straining their eyes.
Use simple language in your article if it is a tutorial and break up the whole article into short chunks so that the user doesn't lose focus.
Though this trick won't be directly helping you in gaining a higher position in search results, it will help you create a loyal reader base who would be likely to subscribe to your blog for more articles and would most likely share your articles on social media. And thus, will indirectly boost your SERP through positive social signals.
Make sure that you do not publish the content that is already present there on the web, just by making some structural changes in it.
You should make original content that adds some value to your niche.
For example, you can check out the article – How To Make Progressive Web App (PWA) For Blogger [EASY] on my website.
The speciality of this article is that it is a unique article of the web as it discusses how to make a progressive web app for a website that runs on Google's Blogger.
At the time of writing this post, my website is the only website on the internet that has explained this. This is how you should write valuable content so that it helps your readers.
I hope I have been able to explain what is the value and importance of original content and how much the internet needs it.
If you are a newbie, trust me, keep creating original content, optimise them with the correct keywords and you will be amazed to see your own progress. Google loves original content.
Link To High-Quality Relevant Pages
When you write an article about something, you usually provide facts to support your statements, which you might have collected from other popular sites.
For example, if you say that "According to a recent survey conducted……", make sure that you link to that web page where that actual information is provided.
Make sure in such cases you link back to that site as it not only increases the trust of the user but it also looks good in Google's eyes when you link back to high authority sites.
Another very important task is interlinking.
Suppose you are writing an article on "Tips and tricks to improve SERP" and you already have another article on your website on "Mistakes to avoid for higher SERP", make sure that you interlink those two articles using backlinks.
Then it would be highly likely that the user will check out your other articles relevant to the current topic and this will decrease your bounce rate, which is an important ranking factor for Google.
The lower your bounce rate will be, the better will be your SERP.
To keep track of your bounce rate, you may use the Google Analytics Tool.  
Use Table of Contents (TOC) To Increase CTR (Click Through Rate)
As you can at the beginning of this article, I have included a Table Of Contents which lists all the main points that I have covered in this article.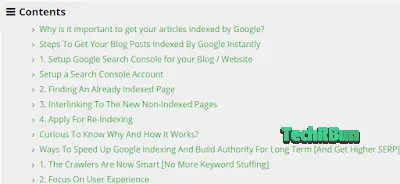 This has three major advantages:-
It enables Google to Show One Line Site Links. One Line Site Links basically add two types of links in the Google Search Result description for your blog.
It enables Google to show "Jump to links" in the description of the search result description, which allows the reader to jump to a specific part of the article, based on his/her search query. This again increases your CTR (click-through rate) and increases SERP.
Sometimes user comes to your blog looking for just one particular information and in that case, it will be easier for him/her to navigate to that particular part which he/she is looking for if a table of content is provided, instead of going through the whole article.
If you are using WordPress, you can easily add the Table Of Contents to your website using the Easy Table of Contents plugin.
If you are using Blogger, here's an article that has a detailed tutorial to add a table of contents plugin to your blogger blog – How To Add Table Of Contents In Blogger.
Write On What Your Audience Really Wants From Your Blog
If you write only to impress the bots of Google so that they send you lots of traffic, without caring whether your audience is being benefitted by your articles or not, your website won't last long.
Always post on topics in which your audience is interested, even if the search volume for that keyword is low. This is to ensure your audience starts building a loyal relationship with your blog. When someone finds value in one of your articles, he/she will surely spend more time on your site looking for similar and will also recommend your site to their friends. That's how you build a loyal following. But, in case he/she finds articles on your blog that are not related to each other, he/she will probably leave your site.
But the question is, how do you find new topics that your target audience might be interested in?
Well, today I will discuss two awesome tools which will suggest you topics to write on, that your target audience is interested in.
Search Console Report
If you have at least twenty articles on your site, go to the search console report of your site and find keywords that bring the most traffic to your website.
To see your report, go to the Performance section of your Google Search Console account.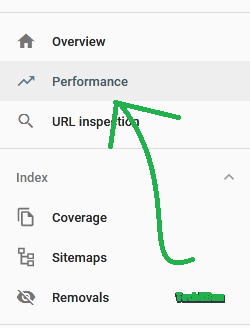 Scroll down and you will find a list of keywords that bring in the maximum traffic to your site from Google search.

Write more and more articles targeting those keywords or keywords related to them.
Answer The Unanswered Questions On Web Via Google Question Hub
There are times when people are not satisfied with the search results and even Google realises that. Thus, it provides the users with the option to submit the question to Google and says that it will send the question to some online publishers.
Ever wondered how to get those questions from Google?
Through the Google Question Hub.
You need to signup on Google Question Hub using the same Google account which is connected to Google Search console. Then, choose the niche(s) on which your website focuses.
Now Google will provide you with the questions that are yet to be answered on the web.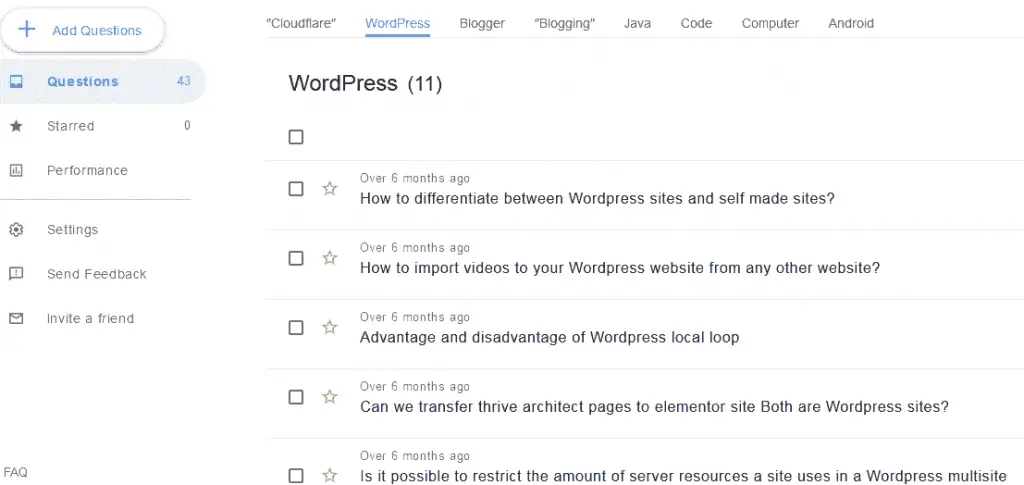 The best part about this process is that the questions that Google will suggest to you on Question Hub, aren't being discussed by other websites, and thus it largely increases the chance of your website ranking at the #1 position on Google SERP for those keywords if you are able to answer those questions properly through your articles.
I hope you found this article valuable.
Best of luck! Keep Blogging!
I love to read your comments, so make sure you share your thoughts regarding this article in the comment box below.
Also, Read: 8 Dangerous Blogging Mistakes That Beginners Must Avoid [Motivation]
Do share this article with other members of the Blogging Community so that they can be benefited as well.
Have a nice day!