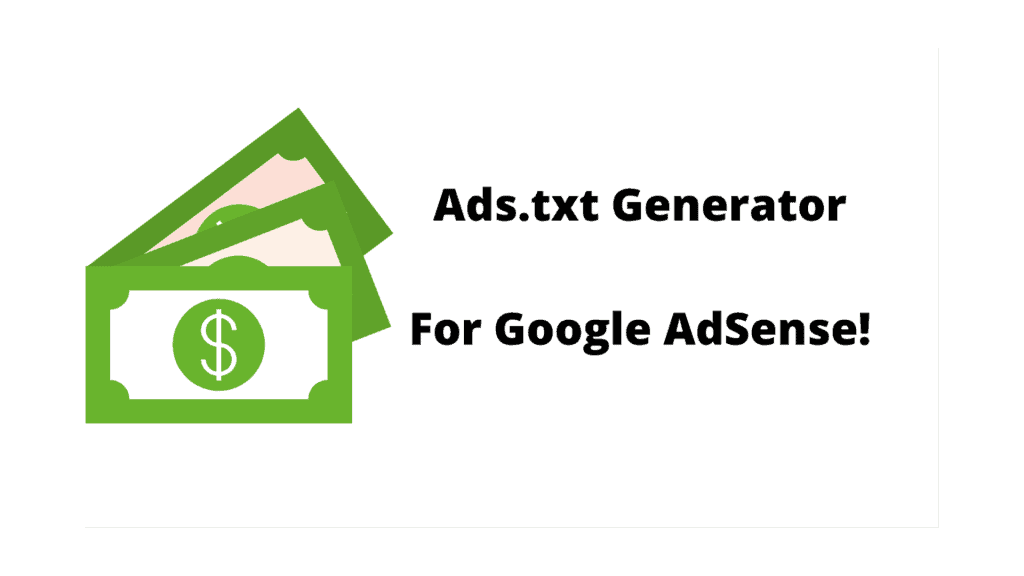 Ads.txt Generator For Google AdSense
Enter your Google AdSense Publisher ID below. (Can be founder under Account Information)
[FORMAT: pub-0000000000000000]
How To Use Ads.txt Generator For Google AdSense?
This tool will generate the Ads.txt file based on your Publisher ID, for your Google AdSense account.
To use generate the Ads.txt using this tool, follow these steps:
STEP 1: Login To Your AdSense Account
Go to google.com/adsense and sign in, if not already signed in.
STEP 2: Get Your Publisher ID
After signing in to your AdSense account, go to the "Account" option from the left sidebar menu.
You will find your AdSense Publisher ID at the very top of the page that opens.
STEP 3: PUT YOUR PUBLISHER ID IN THE GENERATOR
Copy your publisher ID from the AdSense dashboard and paste it in the AdSense Ads.txt Generator (at the top of this page) and hit the "Generate Ads.txt" button.
Your Ads.txt file will be generated. Now, click on the copy button to copy the code.
STEP 4: PASTE THE CODE IN A TXT FILE
Now that you have successfully obtained the code for your Ads.txt file, simply open Notepad (or any other text editor of your choice), paste the code into it and save the file with the name "Ads.txt".
And That's It!
Congrats! You've successfully generated the Ads.txt file required for your Google AdSense account! Now you can use that file anywhere you want.
If you have any doubt regarding this process, feel free to comment down below! Do consider sharing this free tool with others on your favourite social media site! 🙂
Have a great day ahead!