Amazon FireStick has truly revolutionized the world of online entertainment by facilitating easy access to an array of films, TV series, and other popular content.
Users, ranging from tech enthusiasts to casual surfers, continue to leverage its impressive functionalities. However, despite its intuitive design and user-friendly interface, technical issues may arise, and when they do, it's essential to know how to navigate through customer support.
This article aims to guide you through the fundamentals of your FireStick device, enables you to identify common issues, and provides methods of contacting Amazon customer service. Furthermore, it offers practical suggestions on communicating your challenges effectively to the representative for expedited resolution and understanding the protocols for following up on your requests.
Amazon Fire Stick Customer Service Contact Info
Understanding Amazon FireStick
Understanding Amazon FireStick Functionalities
The Amazon FireStick is a portable device designed to transform any regular TV with an HDMI port into a smart TV. This compact device allows users to stream their favorite shows, movies, music, and games. The FireStick gives you access to popular platforms such as Netflix, Hulu, YouTube, Amazon Prime Video, and many more.
The FireStick also allows users to download apps and games directly onto the device itself. The FireStick is voice-controlled through Alexa, Amazon's artificial intelligence. This gives you the added convenience of being able to find and start your content simply by speaking commands to your device.
Common Issues with Amazon FireStick
While the FireStick typically provides a convenient and user-friendly way to access digital content, there are some common issues that users may experience.
The FireStick won't connect to Wi-Fi: This is a common issue and can usually be resolved by restarting your device, moving your FireStick closer to the router, or resetting your router.
Fire Stick's battery is draining too quickly: This can be easily solved with this guide.
The FireStick is running slow or lagging: If your FireStick is running slower than normal or lagging, it could be due to a lack of storage. Consider removing unnecessary apps to free up some space.
No sound or poor sound quality: If you're experiencing sound problems, make sure your TV's audio settings are correct. If the issue persists, try plugging the FireStick into another HDMI port or using another HDMI cable.
The FireStick remote is not working: Usually, replacing the batteries fixes this issue. If not, try to pair the remote again with the device.
When To Contact Amazon FireStick Customer Service
If you've tried troubleshooting these issues and have not been able to resolve the problem, it may be time to contact Amazon FireStick customer service. In addition, if you're facing problems with your FireStick remote or it's damaged, or if your FireStick is not turning on at all, you should contact customer service.
Understanding more about your FireStick device and its potential issues will help you know when it's a minor hiccup that can be fixed, or if it requires professional assistance.
How to Contact Amazon FireStick Customer Service
Visit the Amazon website and scroll to the bottom of the homepage.
You'll see 'Help' at the left bottom corner. Click it.
Then click 'Contact Us' on the 'Browse Help Topics' section.
Select 'Fire TV' under the 'Which product or service is your issue related to?'
Next, you'll have to fill out a few details about your particular problem. Put in as much information as possible, this will help Amazon Customer Service understand your problem more clearly.
Finally, you can choose how you want to talk to Amazon. There are generally three options: email, phone, or live chat.
Choosing the appropriate mode of communication will help you get in touch with the Amazon Customer Service Team and solve your FireStick problem promptly.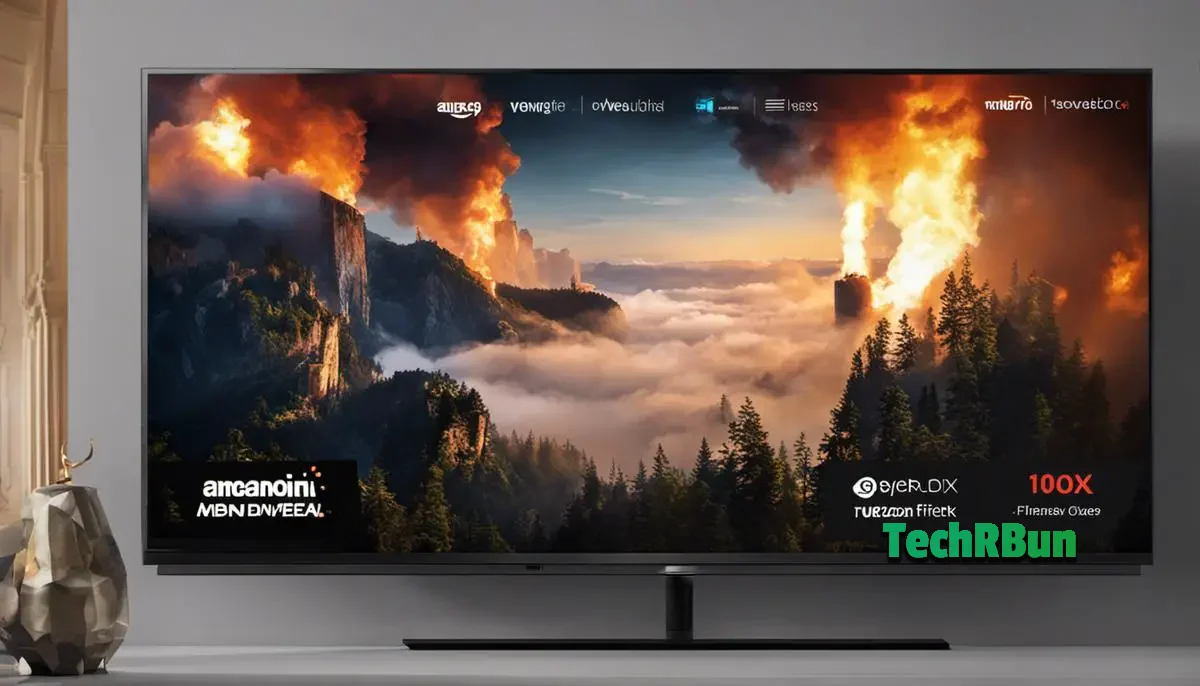 Exploring Amazon Fire Stick Customer Service
Contact Amazon Firestick Customer Service via Phone
You can reach Amazon customer service by dialing their hotline number. Get The general customer service number from the above table. When you call, you will be directed to the appropriate department based on your needs. It is available 24/7, so you can reach out to them anytime. However, you might expect longer waiting times during peak hours.
Connect with Amazon Customer Service via Email
Amazon has another medium you can use to address your concerns – email. You can send an email to customer service through their website. Navigate to "Contact Us" at the bottom of the Amazon homepage. Then, follow the prompts to email your question or concern. Amazon ensures a response within 24 hours, though the timeframe can be quicker depending on the volume of inquiries.
Engage with Amazon Customer Service via Live Chat
Available at any time of day or night, Amazon's Live Chat is a highly popular method for contacting customer service. Like Email, you can access it through the "Contact Us" section of the Amazon site. Click the button that says "Start Chatting Now", then ask your question or describe your issue. Amazon's virtual assistant will start responding to your queries.
Amazon's Operating Hours and Typical Response Time
Phone support from Amazon is available anytime, 24/7. It offers a relatively speedy response, although you might have to wait longer during specific peak times. Email and live chat support are also available 24/7, with the company promising to respond to emails within 24 hours.
Choosing the most suitable method to contact Amazon's Customer Service depends on various factors
If your issue is urgent, phone or live chat are perhaps the best options for fast tracking your concerns. If it is less pressing, or you want a paper trail of the communication, email may be the appropriate way to go.
Problem Solving
Identify the Issue
To communicate effectively with Amazon Firestick Customer Service, the first step is to understand and identify the issue with your Firestick. Is it not turning on? Is the video quality poor? Does it have a slow response? Is it not connecting to the WiFi? Accurately identifying the problem will make it easier to describe it to customer service.
Detail the Problem
Once you've identified the specific issue, try to provide as much detail as possible. Describe what happens when the issue occurs, any error messages that are displayed, and the steps you've taken to attempt to resolve the issue yourself. For example, if your Firestick is not connecting to WiFi, you might say, "My Firestick is not picking up my WiFi network. I've tried restarting the Firestick and re-entering my WiFi password, but it still won't connect."
Use Clear Language
When stating your issue, be direct and concise. Let the representative know what you've observed without adding unnecessary details. It's better to say, "My Firestick suddenly turns off after 20 minutes" rather than "I was watching my favorite show and in the middle of the most exciting scene, the screen just went blank…"
Replicate the Issue
If possible, be prepared to replicate the issue while you're on the call. This often helps the customer service representative understand the issue better and makes it easier for them to guide you towards a solution.
Provide Necessary Information
When prompted by the customer service representative, be ready to provide necessary information about your device. This might include the model number, how old the Firestick is, and whether it has experienced similar issues before.
Be Patient and Open to Suggestions
Stay patient and open to troubleshooting suggestions from the representative. Fixing technical issues can take time and often requires trying different solutions to isolate the problem. If the first solution doesn't solve the issue, don't get frustrated. Ask the representative for alternative methods to resolve the problem.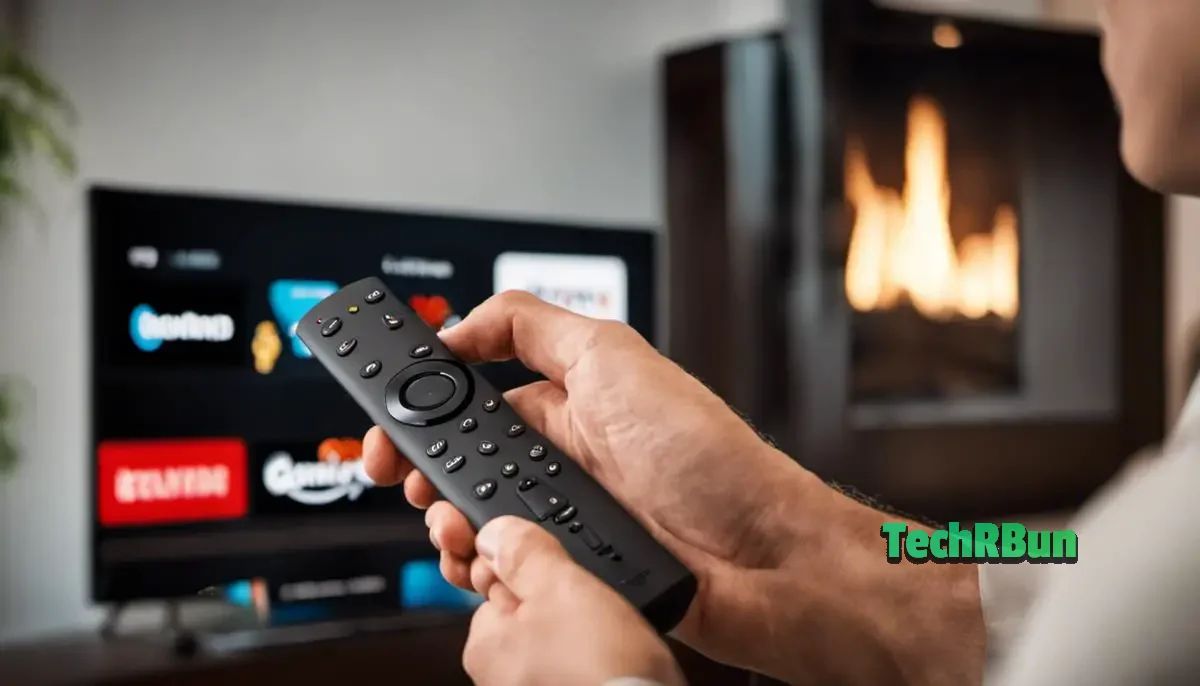 Following Up on Your Request
Creating a Request with Amazon Firestick Customer Service
The first step to contacting Amazon Firestick Customer Service is through the Amazon website or the app. Navigate to the 'Help' section, usually found at the bottom of the page. From here, click on 'Contact Us.' Select 'Fire TV' as the product you need help with.
After you've selected the product, you'll be given the option to either e-mail, call, or chat with a customer service representative. Choose the option that suits your preference. Describe your problem in detail then make your request.
Steps to Track Amazon Firestick Customer Service Requests
Tracking your service request is crucial. It gives you updates on the status and expected timeframe for a resolution.
After you submit a request, Amazon sends a confirmation email. This mail includes a unique service request number. Save this number as you will need it to follow up on your service demands.
To follow up on your service request, head back to the 'Contact Us' page on your Amazon account. There, you will see an option for viewing your recent and past service requests. Click on it and input your service request number to see the current status of your issue.
Follow-Up Protocols with Amazon Customer Service
Understanding the follow-up protocols is essential. If the issue is not resolved immediately, regular follow-ups can ensure timely resolution.
You can contact Amazon Customer Service via phone, e-mail, or chat to follow up on your request. Be sure to provide them with your service request number for easy reference. Always keep records of your interactions with the customer service, including dates and any additional information provided.
It's important to be patient and understanding during the process. Remember, the customer service aims to solve your problem efficiently, but some issues can take longer than others to rectify.
Checking Emails and Contacting Again If Necessary
Ensure you constantly check for updates from Amazon via your registered email. They use this medium to send any progress on the issue. If the issue persists after their proposed solution, contact them again referencing the original service request number.
Also, if the status of your request remains unchanged after a significant amount of time or the customer service team does not follow up as promised, reach out again. Either raise another request or talk to them directly via a call. Be persistent in seeking resolution if you continue experiencing issues.
Knowledge is the key to effective problem-solving and keeping informed is an empowering tool in your hands. Whether it's understanding the different aspects of your Amazon FireStick, finding the suitable methods to connect with Amazon customer service, articulating your issues for efficient problem-solving or learning how to keep track of your service request, this information can significantly improve your experience.
It's not just about fixing current issues, but also about preventing potential ones. By gaining clarity on these topics, you're not only becoming a well-informed user but also ensuring a smoother, more enjoyable FireStick experience for yourself.