Blogging has now become a great form of full-time online business that has helped many people become successful. And some of them have even become millionaires just by Blogging.
But, just like any other business, it requires skill, time, effort, consistency and determination. In this article, I will talk about 8 Blogging Mistakes That Beginners Must Avoid At Any Cost!
The fruits of blogging are very sweet, but the tree does take a lot of time and patience to grow.
The mistakes that I will be sharing in today's post are very dangerous and most newbies do them. Thus, you must avoid them at any cost which may otherwise affect your site badly.
TIP: DON'T MISS NUMBER 7 & 8, THEY'RE EXTREMELY IMPORTANT!!
Let me begin with a short summary of my blogging journey till now. And then, I will show you the crucial secrets that are essential for success in Blogging.
I had made my first blog when I was in 9th standard and it was a motivation blog.
I was a complete beginner at that time and I had just got to know from my computer tuition teacher (who used to teach me coding) that he has an ex-student who is making millions from his blogs.
That was the first time when I heard the term "Blogging" and got to know that it is actually possible to make a career online.
Soon I started researching online and without much in-depth research, I made my first blog on Blogger and named it "TRIUMPH JOURNEY".
Due to lack of proper research, I had not decided a fixed niche for my blog.
Back then, I didn't even know that "Keyword Researching" was actually a thing. In fact, I knew nothing about SEO.

But, I was very serious about blogging.
I wrote posts till late at night. And I remember sleeping with backaches due to prolonged hours of sitting on the chair in front of my computer, writing posts for my blog.
It's true, that blog was a complete failure, neither did it make any revenue, nor did it attract any organic traffic. It wasn't even listed on Google!

But, that didn't kill my spirit, my thirst of becoming a successful blogger.
Soon I met Sourajit Da, who was (and still is) a big inspiration for me. And he was the first person to tell me about the terms: SEO, Niche, and Keyword Researching.

Soon, I started researching these topics in full thrust and created multiple blogs.
But it took me about one year to make my first successful blog that actually drove some good organic traffic from Google.
And today, I'm going to share with you the things I did wrong in my early days of blogging, to make your journey of Blogging smoother!
I will provide you with a list of blogging mistakes that you need to avoid so that in your blogging journey, you can get the sweet fruits of your hard work faster than ever!
List Of 8 Blogging Mistakes That Beginners Must Avoid
Not Choosing A Specific Niche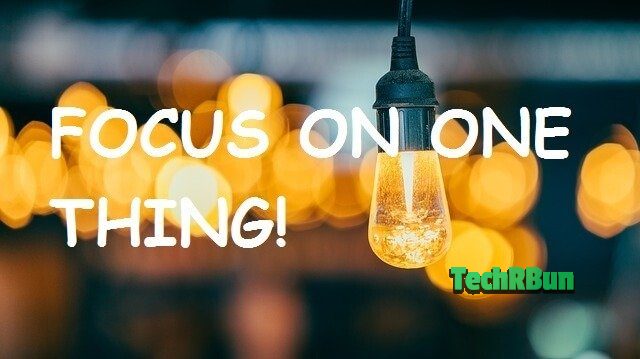 As I said, when I started my first blog, I didn't actually have a fixed niche (topic). In fact, I didn't even know what the term "niche" meant.
But soon, I realised that having a fixed niche is super important for a website.
Before creating a website, you need to have a fixed goal. It should be very clear in your head that what your website is actually gonna be about.
Who is your target audience?
Is your blog about fashion? Or is it about technology? Is it something artistic? Does it discuss health and fitness? No matter whatever your topic is, you need to be very focused in it
Taking the examples of a few big websites, say, thehackernews.com. It is a very big website, and it provides articles on a very selective topic, that is, news related to security breaches only.
Another great example is shoutmeloud.com, which is a site that teaches about blogging and is very big and holds a very high authority in its niche.
Now one may argue that big websites such as Mashable, post articles on a lot of topics, then how come they are so successful even though they do not focus on a single niche/topic?
Well, that is because they are already established! They did not start as a multi-information blog like they are now.
Pete started Mashable as a technology blog and he wrote multiple articles focused on tech each day before his blog hit millions of visitors and gained this huge authority.
To understand this better, one may take the example of Google. What type of site is it? A search engine, right?
But it also provides a ton of other services like Gmail, Google Drive, Google News, etc.
But, the important thing is that in the beginning it started small and focused on only a single thing: answer visitors' queries.
An Even Better Example: A kid is discouraged from being in a relationship as it might affect his/her studies.
But a grown-up person isn't discouraged from marriage because it would affect his/her career, right?
Well, that's because a grown-up person is already established!
And the case is the same with blogging. Start small, focus on one single thing.
Once established, you can write on anything you want, and you still will have readers, reading your posts.
Thus, the thing is, to gain the initial boost of authority, you need to focus on one single niche and then when your website starts to get tons of traffic, you can start posting articles on whatever topic you like!
But, that's for long term bloggers. As I have already mentioned, if you want to create a high authority blog, you need to work with patience.
BUT……. If you are blogging only for making a lot of money with little work, you can try creating micro niche sites.
Micro niche sites talk about super specific topics. For example, there might be a micro niche site which talks about Brown Boots only.
Yes, a micro-niche site has to be that specific!
The reason behind the success of micro niche sites is that, even though they are extremely focused on a very tiny niche, and they work on keywords with less search volume, the benefit they get is that, their competition is very low.
When you get very specific about something, you won't find many sites talk about it in-depth and that's when micro niche sites get into play!
They receive more concentrated targeted traffic and thus, their ad-income or the affiliate income is relatively higher than the normal websites that talk about a bunch of different things.
Now you may be confused whether should you build a micro niche site or an authority site like Mashable?
Well, my personal advice would be, if you seriously want to make Blogging as your career, go for an authority site as that would have a lot more brand value and recognition in the long term as compared to a micro-niche blog.
However, if you want a way of making money quickly, you may make a couple of micro niche blogs.
Spending Too Much Time on Design and Customizations (Making The Site A Junk)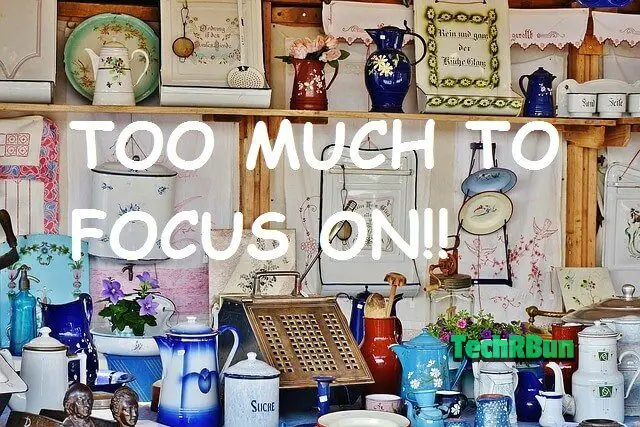 As can be seen in the picture above, it contains so many objects at once, it's hard to concentrate on one single thing and appreciate it.
One of the biggest mistakes that I made as a beginner, was that I used to spend a ridiculous amount of time on the designing and colour themes of my blogs.
I used to spend weeks modifying the looks of my site without posting a single new article on it.
And then, after a few days, I used to discover another website which looked even better than my site and then, here we go again…
I used to spend more time redesigning my site completely again and again!   And the results?
I used to end up publishing hardly 1 article a month and that too, very short.
And thus, my blogs never really ranked on Google until I realised the fact that, design matters the least when it comes to websites.
CONTENT IS, AND WILL ALWAYS REMAIN THE KING.
You must always concentrate on producing great quality articles consistently, before anything else.
While building their first website, beginners have a tendency to overflow their blog with tons of plugins that are absolutely unnecessary.
I see many new bloggers putting calendars, clocks, weather info, and what not on their websites, just because they think that it makes their site look cool, but the truth is, it makes their site dead slow and all messed up.  
This is something that I see almost every new blogger do.
This is a big blogging mistake that beginners should avoid. When they start seeing negative results, it affects their self-confidence badly and they start to lose faith in Blogging.
Now, let's discuss why is it bad to design and customize your site too much even though it makes you site look great?
Well, the reason is, it is VERY VERY TIME CONSUMING and it MAKES YOUR SITE HEAVY.
You may debate that there are a lot of high authority sites that are highly customized and heavily designed, how do they perform so well then?
The answer is: They are already established! They were not as heavy as now when they started out in the beginning.
Site load speed is a huge factor in SERP and if you put tons of design elements on your site, it will become dead slow, and all your organic listings will fall down rapidly.
If you are using WordPress or Blogger platform for your website, you need to choose the theme very carefully, avoid extremely feature-rich themes as they are extremely heavy too.
You should always choose a light theme/template for your site that focuses mainly on on-site load speed and SEO features (such as structured data and meta tags).
Instead of showering your site with all the unnecessary elements, after creating high-quality articles for your website, you need to start promoting them via social networks, forums, e-mails, offline talks, etc.
Work Hard On Promoting Your Content (But Never Spam)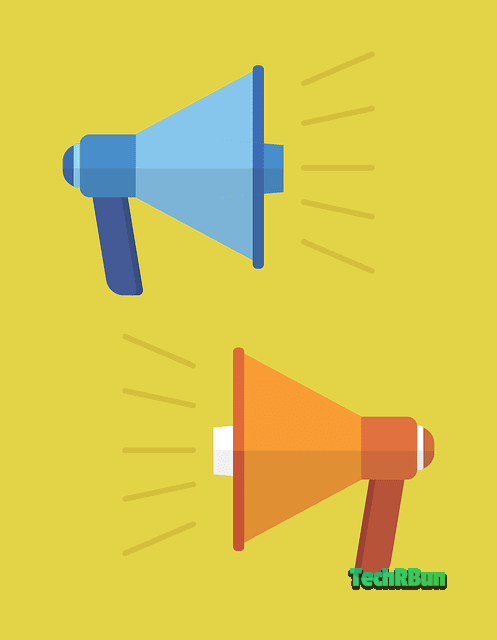 Even after working really hard and creating great quality articles and publishing them on your website, you will see zero results if you do not work equally well on Promoting your website and articles.
A lot of people have the wrong idea that people will automatically find their content, but that is not the case!
In my early days, I too used to only write articles after articles without even looking at the social share buttons because I did not know where to share them.
I didn't use to share them on my Facebook wall because I was not sure if the people on my friend list would even understand those articles or not.
But soon, I understood what was the actual way of promoting content!
You need to share your articles on public forums like Quora, Reddit, or even better if you promote them on a forum that is completely related to your niche.
For example. if you write about gaming tips and tricks, sharing your articles on Steam forums would be a very wise choice.
But always make sure that you are not spamming in any way.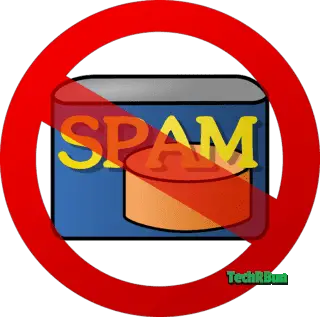 I receive many comments on my blog posts that mean nothing and they have a link attached to their end to some random websites that are not even related to my niche.
A lot of people think that getting backlinks from random websites would help them boost their DA and SERP.
This is another very bad blogging mistake that all beginners must avoid because it creates a bad impression of your website in the eyes of Google.
Although it's partially true and it helps fool the tools available on the internet that claim to show you the estimated Domain Authority of your website (because they aren't able to judge which backlinks are from the same niche and which aren't), but you can never fool Google using these cheap tactics.
And in fact, if you put spam comments just to earn backlinks from random sites, it's surely going to affect your SEO negatively as those tactics are counted in Grey Hat SEO, that Google absolutely hates!
Some might wanna do this just to boost their DA on the Domain Authority measuring sites to boast about it to their friends, but believe me, it's absolutely not worth it and is simply waste of your time. I'll show you why.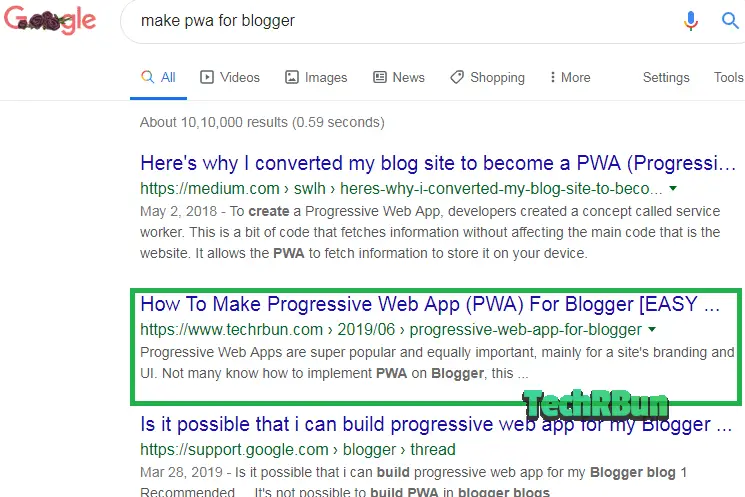 Here as you can see, an article from TechRBun is ranking at position 3 on Google, for the search term "pwa for blogger".
Now see this –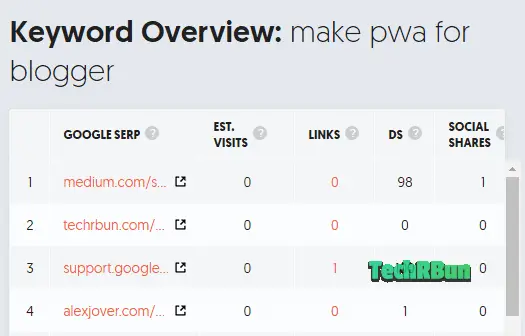 Here you can see that although TechRBun's (As this is a completely new site in 2019), DS is 0, it still ranks above support.google.com whose DS is 100.
Thus, it must now be clear that DA/DS doesn't matter at all!
It's the content, which is the king and the king matters the most.
New Bloggers often make this mistake of trying to get backlinks from random sites that are not even of their niche because they believe that it's gonna help them rank well on Google.
But it is completely false, as Google is not dumb.
It has grown very smart in the past few years. It frequently releases updates to its ranking algorithms that ensure that only high-quality relevant search results show up on the search results page. And not the ones that are keyword stuff or highly backlinked stuff that in actual do not carry high-value content.
Thus, my advice for you will be to keep producing high-quality articles as your first priority and your second priority should be to promote them well, you will automatically get backlinks!
 But, there are some great ways of building authentic backlinks to your site that will actually boost your site's SEO and give it an extra authority in the eyes of Google.
Here's the strategy –   I will share with you two of the best high-quality backlink building techniques, that are guaranteed to work and bring amazing results! 
1. Build Backlinks by Guest Posting
You can go to some high authority sites of your niche (use Google to find such sites, usually you will find them by doing a search using a keyword related to your niche and then choosing the top sites from the search result) and check if they allow guest posting or not.
You should write high-quality long articles and make sure you follow all the rules mentioned on the website on which you are guest posting.
Also, make sure that the site allows do-follow backlinks and do not exceed the number of backlinks that the site allows so that they do not reject your article.
2. Use The Skyscraper Technique
What you basically do in the Skyscrapper technique is that you write an article on a popular keyword that already exists.
Make sure that the article that you create is longer and better and far more in-depth than the original one.
After publishing the article, you need to use a backlink checker (e.g. UberSuggest [FREE]) and find out every single article that has linked back to the original article.
Then you need to send e-mails to all the admins of those blogs who have linked back to the original article and explain to them why your freshly written article is far better than the original one and why they should backlink to you instead of the original post that they had been formerly linking back to.
By asking you to send e-mails, I don't mean 5 or 10 e-mails.
I mean 100s of e-mails because you know, a large proportion won't link back to you, so you need to write friendly but to the point mails to the other website owners, clearly highlighting why your article is better than the original one and why they should consider linking back to you.
Only then, you will be able to generate a significant amount of high-quality backlinks to your articles, which will actually help you build authority and perform well in SERP.
Not Being Consistent
This is a very bad move as far as SEO is concerned and I have been its victim a lot of times!
A content creator, whether it is a YouTuber or Blogger, needs to consistent.
It's such a discipline which if not maintained properly, will cause a huge loss that might even become impossible to recover from.
This blogging mistake should absolutely be avoided by new bloggers, no matter how.
There is no fixed frequency of publishing posts. It varies from blog to blog.
The frequency that works for me (1 blog post in 2.5 weeks) may not work for you. In fact, you might have to work a lot less (maybe 1 blog post a month) or a lot harder (3 blog posts per day) to get the same results as mine.
You need to keep experimenting until you find a content publishing frequency that works for you the best and this is where experience comes in.
An experienced person always does a thing better than an amateur. Thus you do need to spend a considerable amount of time to experiment and then apply those strategies to your blog to get the best results.
To start with, the frequency of two posts per week is ideal.
Make sure that you post them on fixed days, and let your visitors know your posting schedule.
So that they become returning visitors if they like your articles.
That would highly increase their chances of subscribing to your blog notifications/e-mail newsletters.
You can let your visitors know about your posting schedule by putting a simple image banner on the sidebar of your website, for example,  
Thus, it is very important to be disciplined and maintain a fixed content publishing frequency.
But, you also need to make sure that the quality of your articles does not fall.
No matter what, you need to write high-quality long articles that will actually provide value to your readers and keep them engaged.
This is the same strategy that Mashable and ProBlogger used to reach the level they are at now.
They used to publish the superhuman level of content every single day, being the reason for their enormous growth and success.
You should at least have five blog post ideas in your mind in advance and a publishing date scheduled for each of the articles.
You should ensure that after you finish writing the article, go through it at least once. Set up the permalink (it should be short and keyword rich) and have the search description (Meta Description) ready for the blog post at least a day before its publishing date.
The ideal length for the weekly articles is 700 to 1500 words.
Apart from the weekly articles, it will be very good if you publish along well-researched article of 5000 to 7000 words.
Even if you cannot maintain a fixed monthly schedule for the long article, do try to publish such articles once in a while.  
Not Using Images OR Using Images From The Wrong Source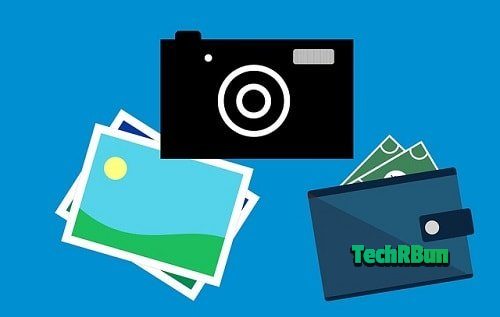 Images are a crucial part of blog posts.
When you see a post on Facebook about a blog post with simply the headline and description and see another post with the headline, a featured image and a great description, it's a no brainer that you would choose the 2nd option.
Images add the visual effect to your articles that help the user better understand your topics.
Using images in your articles also have a great effect on SEO!
It has been found that blog posts with images are most likely to be shared on social media, which in turn creates positive social signals (which itself, is a ranking factor used by Google).
Apart from that, images also increase organic traffic. As when a person searches something on Google images, the pictures from your articles too would show up there.
And if your image is catchy enough, the user is expected to visit your website and there are chances that if the user likes your articles, he/she might then become a returning visitor to your site.
But…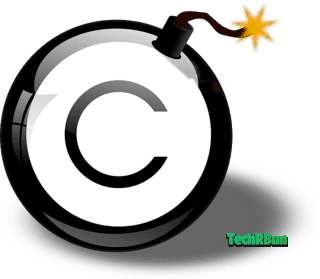 It is very important to note that you cannot use images in your blog posts from any source you want.
If you use a copyrighted image (doesn't matter whether intentionally or unintentionally), the owner of the image has every right to take action against you.
To find images for your blog posts, you can either go to royalty-free image sources such as Pixabay.com, UnSplash.com, etc.
Or you may buy stock images too from websites like Shutterstock.
But at most, if you absolutely need to use someone else's image, you should always give proper attribution just after the image.
It is advised that you e-mail the person for prior permission before using the image.
Not Making Policy / About / Contact Pages
Privacy Policy, About us and Contact us pages are the basic pages which provide some basic authority with your site and helps Google ensure that your blog isn't some spam website.
These pages are the most important for brand new websites because if you are a newbie, it's most likely that your blog hasn't developed any authority in the eyes of Google.
And this is one of the worst blogging mistakes that a beginner can make. Thus, it is important to play safe and make these pages as soon as you create your website.  
You Need To Know That Appealing Titles DO NOT Hurt SEO (Catchy Headlines)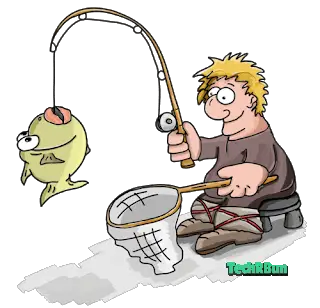 This is something which I as a beginner used to worry about a lot.
This is a fatal blogging mistake and after I realised this mistake, my CTR (Click Through Rate) has shot up rapidly.
I used to think that if I put too appealing titles which do not have enough keywords, Google won't rank them as the titles would miss the important keywords.
For example, if someone searches on Google "Ways of making money online" A killer title in response to that search query would be "This is how I made $100 Per Day Online".
But, beginners might wonder that as that doesn't include the keywords that the search query contained, Google might not show it on the search results.
This is completely false.
Although keyword-rich title might have a little advantage, Google mainly ranks on the basis of the keywords found in the body of the article.
So, if the body of your article has properly placed keywords, your article will certainly rank well.
Another key factor due to which putting catchy headlines is great for SEO is that when the searcher sees the catchy title, he/she immediately clicks on it and it increases your CTR (Click Through Rate) incredibly!
CTR is a huge SEO factor, thus, even if in the beginning Google doesn't rank your article with catchy titles at the top, soon, when the CTR of those pages would increase, they would automatically rise to the top of the SERP!
But, you need to make sure that your content is of high quality and is worth reading.
It should be appealing to the user so that he/she reads more and more and more. Thus, increasing your on-page dwell time and reducing the bounce rate of your web page. Both of these are huge SEO factors.
Thus, to perform awesome in SERP you need – Catchy title and Awesome Content.  
Don't Know How To Fight Copycats
The internet is full of copycats.
Google really doesn't have much clue or method of finding out who is the actual owner of a content that has been published on two different websites.
You may publish an article today but tomorrow you see that your competitor has stolen your exact same article and has posted on his site but has modified the "PUBLISH DATE" and has put it to 2-3 days in the past.
Now when Google finds this duplicate content, it will have no clue which one is original and which one is fake.
Even if you report it to Google, they won't believe you if you aren't able to provide solid proof that the content is yours.
So, how to deal with internet copycats?
Well, there are a number of ways, but we all have heard – "Prevention is better than cure," right?
An easy solution to this is to get Google to index your article instantly, as soon as you publish it.
Now you may ask, wait, how is that even possible?
Google takes a long time to index articles, isn't it?
Well, the answer is a big No!
You can get Google to index your article as soon as you publish it using this trick – How To Index Articles On Google Instantly
Now once your article is already indexed by Google, if it finds another duplicate content, it will clearly label the later as guilty of copying content and will penalize the copycat!
Although that is the easiest way to fight those internet copycats, there are some more ways by which you can fight them.
They are:-
1. You may rename the images that you upload on that article and add your site's name at the end, most probably the copycat won't be smart enough to notice that.  
2. If the article is a long one, you can mention something like "This article is copyrighted property of TechRBun.com", chances are the copycat will miss that too. And then, you can take a screenshot of those on the copycat's website and submit it to Google. Google will surely punish the guilty.  
Monetising Too Early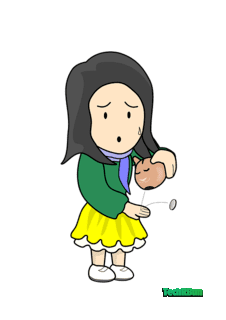 The is the worst, most fatal blogging mistake that most of the beginners make.
Even I too, when I started out as a Blogger, was very eager to put ads on my blog and earn money from it.
I had even applied for Google AdSense, but I got rejected that time (and I Thank God that I got rejected).
Newbies think that monetising their website is the best thing ever as that will allow them to "Earn By Following Their Passion".
Well, that is absolutely true, and that is why Blogging is so incredible! It makes it possible for you to earn tons of money just by writing about the thing you love.
But, you know what, before you can enjoy the fruits and wood of a tree, you first need to grow it, water it every single day, nourish it, give it sunshine. And then, finally, when it grows up, it gives you unlimited joy.
It's the same with Blogging, first, you need to work hard with patience and dedication, make your blog grow, get a stable amount of traffic and only then, you should monetise your blog.
If you do not get enough traffic, there's no meaning of putting ads on your blog because no one would click on them and you wouldn't earn anything.
Another big concern is, when your blog isn't popular enough, putting ads would mean blocking your user from interacting your blog.
And when a user clicks on the ad, he/she would get distracted away from your blog. And you would definitely lose your valuable, most probably returning customer.
Well, so this was my list of blogging mistakes that I had earlier made when I was a total newbie.
I wrote this article to help my readers who aspire to become bloggers in the future. So that they do not commit the same mistakes. And do not face the same problems that I had to face.
You can bookmark this article and refer to it in the future, whenever face any problem in your blogging journey.
If you have any suggestions or motivation for newbie bloggers, don't forget to comment down below! I love to read your comments! See you in my next blog post.
Yours truly,   Anirban.