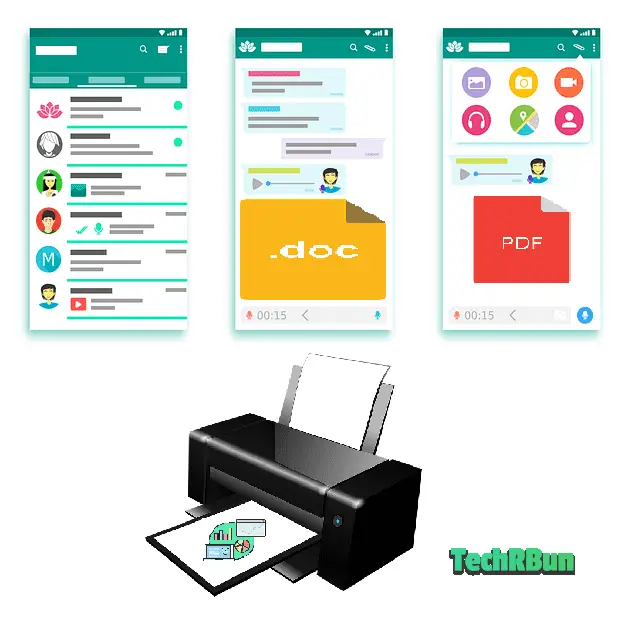 WhatsApp is the most popular messaging app in the world right now. Starting from casual conversations with friends, group chat with family members and business talks with customers, WhatsApp is everywhere. In this article, I will show you how to print the documents that are sent over WhatsApp.
Due to the simple, fast and secure (thanks to end to end encryption) of WhatsApp, many prefer sending documents through WhatsApp.
WhatsApp supports sending and receiving of all types of documents, including PDFs, Word Documents, Excel Spreadsheets, etc.
There are some travel companies who send the tour guides/tickets through WhatsApp and you need to get them printed.
And then, the first question to strike your head would be: How Can I Print PDF From WhatsApp?
Or it might be your boss who has sent you a spreadsheet on WhatsApp that you need to edit and print.
No matter whether it's a spreadsheet, PDF, DOC or a simple text, printing documents sent via WhatsApp is easy, and this article will show you how!
Well, I will discuss one super easy processes that will help you print the documents sent to you over WhatsApp, easily!
Steps To Print a Document Sent Via WhatsApp
In this method, you would require a computer/laptop and a printer.  
Open WhatsApp Web
Open web.whatsapp.com on your computer/laptop. A QR code will be displayed on your computer screen, as shown below.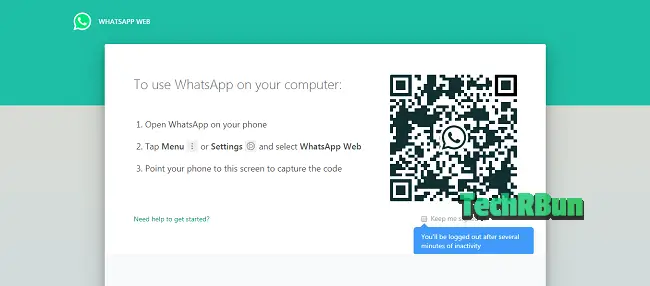 Connect It To Your Mobile Phone
Open WhatsApp on your mobile phone. If you are using an Android phone, on the Chats screen, click on the 3-DOT menu icon at the top right-hand corner and click on WhatsApp Web.
On an iPhone, go to Settings

and then click on WhatsApp Web.

On Windows Phone, in the Chats screen, go to Menu ⚪⚪⚪ and click on WhatsApp Web.
Point your phone's camera towards the QR Code that is displayed on your computer screen.
Download The Required Document
Now you will see that all your chats appear on your computer.
Click on the Download Button on the document that you want to print.

Print The Document
Now open the document that you downloaded on your computer.
If you are using a MAC, Press ⌘+P or Ctrl+P
Or press Ctrl+P if you are using a Windows PC.
Now simply select your preferred printer and print the document!
Congratulations! You've Successfully Printed Your Document Sent via WhatsApp!
If this article has helped you, kindly share it with your friends and let them know of this cool trick.
If you are facing any problem with printing your documents via WhatsApp, feel free to comment down below and I will definitely help you out.
Don't forget to check out other cool Tech Tips on our website!
Hope You Have A Nice Day!!