Rank Math is a very efficient and lightweight plugin that does all the things that Yoast SEO does and also offers some great additional features that the free version of Yoast doesn't offer. In this guide, I will show you how you can shift to Rank Math from Yoast SEO easily without losing any rankings or traffic.
Also Check Out: Yoast SEO vs Rank Math: A Brutally Honest Comparison!
Rank Math is a great tool and surpasses Yoast SEO in terms of free features, as it offers a ton of them. It even comes with a redirection helper tool!
And the most amazing thing about Rank Math is that its code is very light and highly optimized, as claimed by the company itself.
Well, replacing the Yoast SEO plugin with Rank Math may sound not a very big deal. Because as everyone might know, Rank Math has already packed in an importer tool which can import all your settings from Yoast.
But, it's not really that simple.
You will need to take care of a few other points while making the shift. Else you might end up messing up and hurting your site's SEO.
But don't worry, all you need to do is, read this article till the end, don't skip any point.
I will discuss all the precautions, important steps and extra bonus tips that will make your journey of shifting from Yoast SEO to Rank Math a walk in the park without losing any of your SEO rankings!
First of all, we need to download the Rank Math plugin and activate it.
IMPORTANT: NOTE THAT YOU SHOULD NOT DELETE YOAST SEO AT THIS STEP
STEPS TO SHIFT FROM YOAST SEO TO RANK MATH
Create A Rank Math Account
Create a Rank Math account by going to the URL – https://s.rankmath.com/signup
Install And Activate The Rank Math Plugin
Go to Plugins –> Add New option in WordPress.
Search for "Rank Math" using the search bar.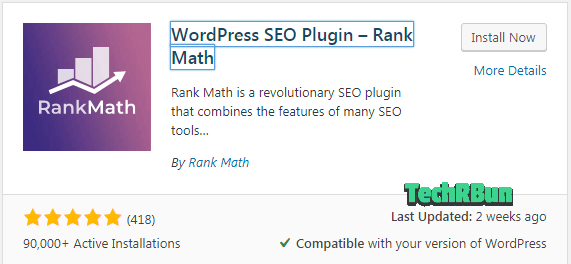 Install the plugin by clicking on the "Install Now" button and Activate the plugin by clicking on the "Activate" button.
Start The Wizard
Then, go to Plugins –> Installed Plugins and click on Setup Wizard as shown below.

Now the Rank Math Setup Wizard will start.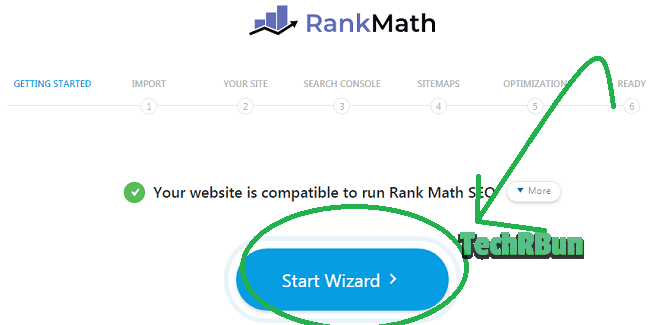 Click on the Start Wizard button.
If asked, provide the e-mail address and password that you used for signing up with Rank Math.
Note – As of now, Rank Math should e-mail the login password to your e-mail which you used for signing up.
Import Settings from Yoast SEO And Deactivate Yoast
Now Rank Math will ask you to input your E-mail address / Password which you used for signing up, if not asked earlier.
Do make sure the Import from Yoast SEO button is checked. That will make sure that all your settings from the Yoast SEO plugin are imported into Rank Math. Which will ensure that all the SEO goodness of your website is preserved.
Then click on Start Import.

Now Rank Math will start importing all the SEO settings from the Yoast SEO plugin to ensure that you can safely shift from Yoast SEO to Rank Math and preserve all your search engine rankings and authority.
At the end of the importing process, Rank Math will automatically deactivate the Yoast SEO plugin. This is done because two SEO plugins activated at the same time may hurt your site, thus you should never run Yoast SEO and Rank Math at the same time.
I would recommend you not to completely remove the Yoast SEO plugin from your site after installing Rank Math.
This is because in case you end up not liking the Rank Math plugin, you can simply roll back to Yoast SEO just by clicking the Activate button.
Thus, for now, let Yoast SEO stay deactivated, but do not remove it entirely.
Then click on the Continue button.
Choose Website Category And Upload Logo
Next, you will be presented a form as shown above.
After filling your e-mail id and password, in the third option, you need to specify what kind of website your site is.
If yours is a personal blog where you write about your own life experiences, select "Personal Blog" from the drop-down menu.
Or if it represents your offline business, select "Small Business Site" or "Other Business Website", depending upon the size of your business.
If you plan to make it an online store, select the "Webshop" option.
For a personal portfolio website, select "Personal Portfolio".
If your website provides the latest news, select the "Community Blog / News Site" option.
else, if your website doesn't match with any of the above-mentioned categories, either select "Other Personal Website" or "Other Business Website".
Then, upload a logo of your website. This will allow the search engine to better recognize and associate your business with your official logo.
The next option "Default Social Share Image" is optional, and I would recommend you to skip it.
When your article containing no images at all, and is shared on a social media site, it is unable to generate any image preview.
But when you upload an image in this section, whenever any article from your website containing no images is shared on Social Media, the default image will be shown in the preview instead.
If you want, you can upload a default social sharing image there.
Then click on the Continue button.
Integrate Rank Math with your Google Search Console Account (Optional)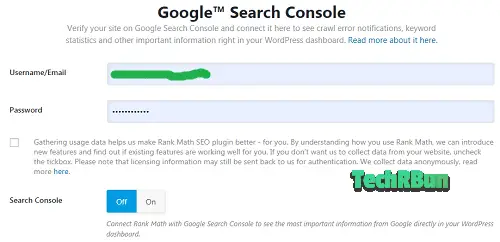 In this step, Rank Math will ask you to connect your Google Search Console account to it.
This is an optional step and I would discourage you from enabling this puts additional load on the server.
You can simply log in to your Google Search Console account to monitor how your site is performing on Google Search. No need to connect it Rank Math. As it could make your site slower.
Thus, let it be "Off".
But, if you still want to integrate Google Search Console with Rank Math so that it is easier to keep track of the crawl errors, follow this article.
Now click on "Save And Continue".
LEARN THE BEST WAY TO INDEX YOUR ARTICLES ON GOOGLE IN 2 MINUTES
Configure The Sitemap Generation Settings
On the next page, you would need to configure the sitemap generation settings.
Configure the settings as shown in the image below :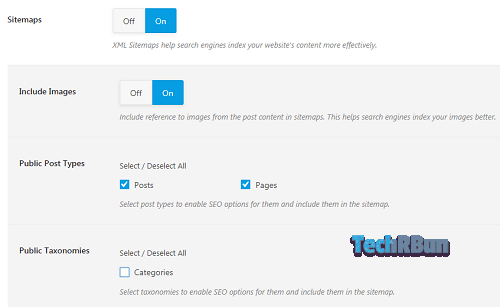 EXPLANATION :
The first setting should be ON so that a sitemap can be generated for the search engines. Sitemaps are basically a collection of all the links to your pages and posts which the search engine can use as the source.
The images should also be included in the sitemap so that Google can display them on "Google Images" which is also a nice way of driving organic traffic to your site.
Include Both "POSTS" and "PAGES" in the sitemap, so that Google can find them and index them.
The indexing of Category pages should be avoided for relatively newer websites. But big websites can keep it turned on.
Then click on "Save And Continue".
Tweaks and final optimizations for SEO
Configure the settings as shown in the picture above.
Explanation :
Noindex Empty Category and Tag Archives (ON): This ensures that your pages don't get a soft 404 error. That is a refusal to crawling due to the low amount of content in an empty category page.
Nofollow Image File Links (OFF): This will allow your article images to appear on Google Image Search.
Nofollow External Links (OFF): I recommend you to turn this off because, when you link out to someone for their article, their hard work on creating the article should be respected by passing on the link juice.
Open External Links in New Tab/Window (ON): Any external link on your Website would open in a new window. This will help reduce your bounce rate and in turn, will increase your SERP.
Strip Category Base (OFF): Turn it off to prevent URL structure errors.
Then click on "Save And Continue".
NEXT, YOU WILL BE ASKED IF YOU WANT TO TURN ON AUTO-UPDATES FOR THE RANK MATH PLUGIN OR NOT. I WOULD RECOMMEND TURNING IT ON, BUT EITHER IS FINE.
I hope this article has been of help to you. And you could make the shift from Yoast SEO plugin to Rank Math on your WordPress site easily while keeping all the SEO goodness!
If you liked this article, don't forget to share it with your friends and let me know in the comments below.
Feel free to comment down, if you have any doubts.
Have a nice day!