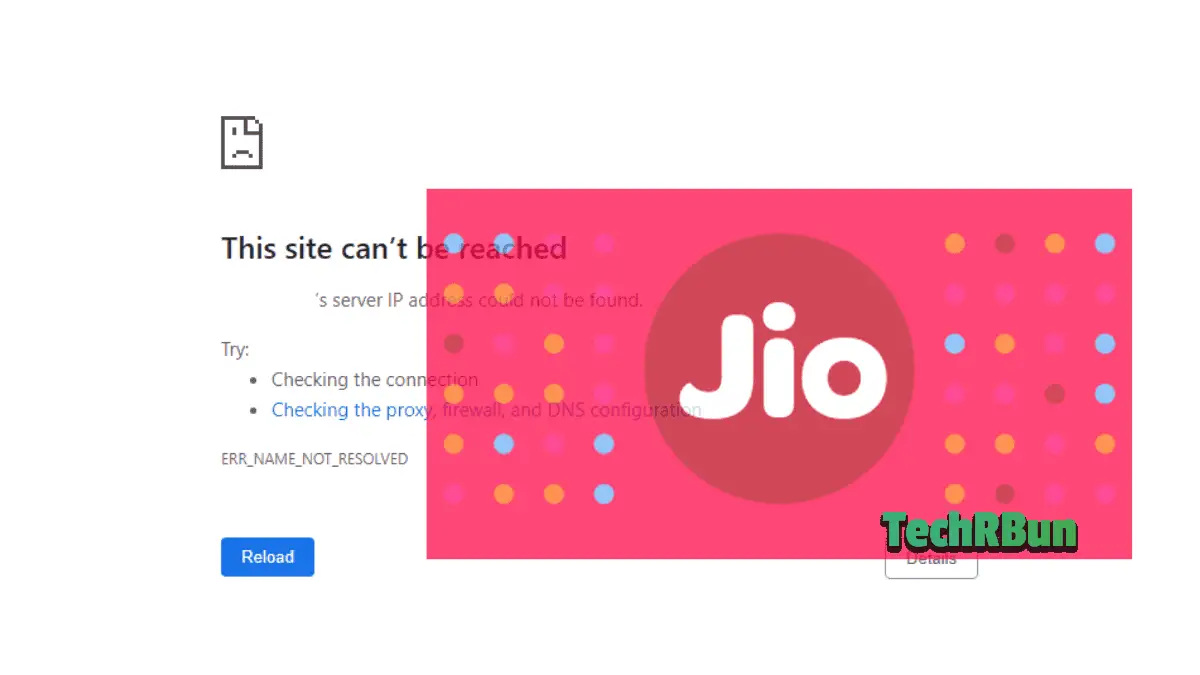 Recently, I connected a new site of mine to Cloudflare and since then, my site had stopped working on the JIO mobile network.
It was working perfectly fine on other networks and ISPs, but JIO. I saw a lot of forums where people were complaining "my website/blog is not opening on Reliance Jio". Even after finding the same problem discussed on some online forums, I couldn't come to any helpful solution.
But then, after some more research on DNS (Domain Name Servers), I finally found the solution to the problem.
Thus, in this article, I'm gonna show you how to fix the problem when your site connected to Cloudflare does not open on Reliance Jio network.
Firstly, I would like to clear the doubts of those who are thinking it's a "ban" by Jio. Well, it's not a ban. It's a simple issue related to DNS and I will show you how to fix it quickly, in this article.
On Chrome, the error looks like this: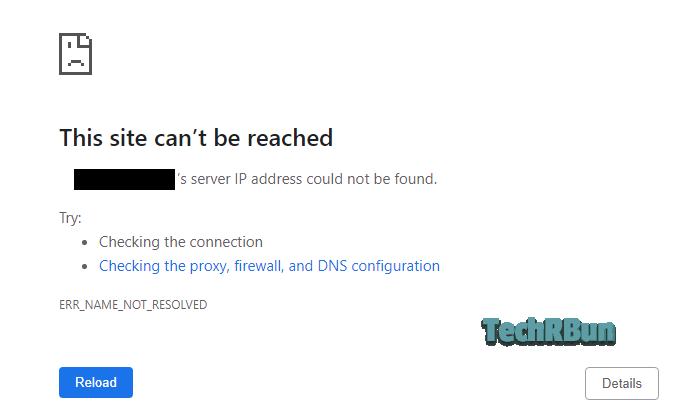 What Causes Sites On Cloudflare To Not Open On Jio Network?
The cause of this problem is very simple. When you type the URL of a site, the Reliance Jio network first queries your device's local storage to obtain the IP address associated with the domain. If it finds an IP address associated with the domain, it simply tries to resolve that IP in order to serve you the webpage.
But, when you change your site's nameservers to Cloudflare nameservers, the DNS settings change as then your site is proxied via the Cloudflare network. Thus, when Jio queries the local storage of your phone to resolve the IP address of your domain, it gets handed the old information and as a result, it fails to resolve the domain and forces Chrome to throw the "ERR_NAME_NOT_RESOLVED" error. And then, chrome shows you the message "This site can't be reached".
How To Be Sure That It's Not A Ban?
When you try to open sites that are banned by JIO, you will either see the message "YOU ARE NOT AUTHORIZED TO ACCESS THIS WEB PAGE AS PER THE DOT COMPLIANCE", or, "The connection was reset" error.
But in this case, the error message is "server IP address could not be found", which is caused due to the old DNS cache.
(SOLUTION) How To Fix The Jio Network Error On Cloudflare Sites?
So as I explained before, this error occurs due to the old DNS cache stored in your phone's storage.
SOLUTION: So, in order to solve this error, you need to simply shut down your phone and restart it again. This will flush the DNS cache on your phone and the problem will be solved!
I hope this article helped you fix the "cloudflare site not opening on jio network issue". If you have any doubts regarding this article, feel free to comment down below, I will surely help you out! Do let me know if this method worked for you!
Please consider sharing this article at other places on the internet so that people facing the same problem can find it faster.
Have a great day ahead!
Frequently Asked Questions
What is causing this error?
Can I fix the problem?
Yes, the solution is very quick and easy.