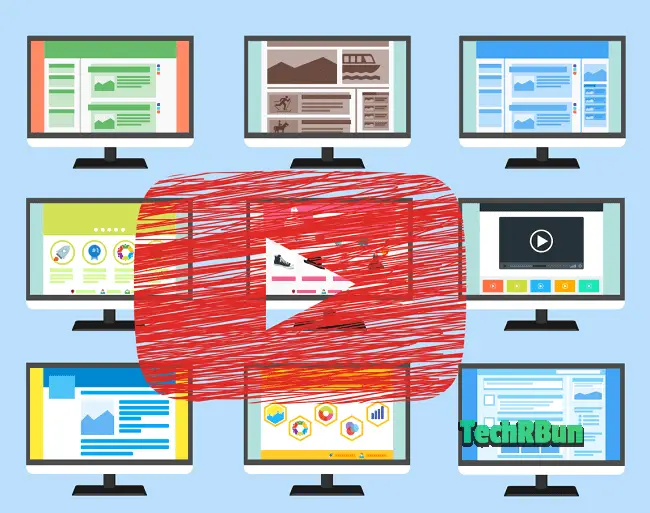 YouTube is the 2nd largest search engine in the world. Almost 5 billion videos are watched on YouTube every day. 100s of new channels are being made every day. There are millions of channels on YouTube. This article will guide you on how to make a YouTube intro using PowerPoint that will surely help you impress your viewers and turn them into subscribers!
One of the best things that enhance the branding of your channel is a beautiful yet minimal intro for your channel.
But, there is comparatively a lot lesser number of channels that can be set apart from the channel crowd because of their high-quality content, that simply make them the rulers of the video-sharing platform.
ALSO, CHECK – How To Print Documents via WhatsApp!
WHY PERSONALISED INTRO / OUTRO MATTERS FOR SUCCESS ON YOUTUBE?
We all know that Content Is The King. But, believe me, branding is equally important. When a channel has a personalised intro with its brand name (and a subtle animation), the user is more likely to remember the channel's name. And come back to the channel when he needs more similar content. This would highly increase the chances that the user will subscribe to your channel. We can take the hype of Apple iPhones as an example to understand the value of a brand image.
The key to success on YouTube is to keep making great content and also include your brand image in your videos in a subtle manner so that it stays on the mind of the viewer.
HOW TO MAKE PERSONALISED INTRO / OUTRO FOR YOUR YOUTUBE CHANNEL USING POWERPOINT
What do you need to make the personalised intro?
Microsoft Office PowerPoint 2007 or Higher.
How will my PowerPoint made YouTube intro look like?
Well, with custom images, animations and designs, you can make it look and feel exactly the way you want so that it compliments your brand's image. For example, here's a clean, simple intro and outro of TechRBun YouTube Channel, made using PowerPoint.
These are a very simple intro and outro that I have used for the TechRBun Channel. But, as I have already said, you can make your intro or outro as awesome as you want, just use your creativity!


STEPS TO THE MAKE INTRO / OUTRO
If you have internet access on your computer, I would suggest you design the video on the online version of PowerPoint because it contains a lot of templates. However, you can also use the offline PowerPoint application on your computer, just make sure it is higher than the 2007 version.
Type the text, add images, animations, music and videos in the presentation. Add your own custom animation or choose from the predefined animations from the Animations tab. After all, animations make your into come alive.

After finishing the designing, convert the .pptx file to .mp4 video.
Check out this article to learn how to convert .ppt to the video :-https://24slides.com/presentbetter/tutorial-save-your-powerpoint-as-a-video/     Well, that's the way you can make simple, beautiful intros and outros for your YouTube channel, using PowerPoint. Have a nice day!!