This article is designed to provide a comprehensive exploration into the world of Amazon customer service, and aims to empower readers with the know-how of directly reaching out to Amazon's shipping carriers for problem-solving.
There's no denying the powerhouse that is Amazon when it comes to online shopping. With millions of products shipped daily, it's quite fascinating how Amazon's customer service mechanism operates.
First, we delve into the function and logistics of Amazon's customer service, identifying the types of concerns they handle and situations that call for contacting the shipping carrier directly.
Next, we set our focus on the various shipping carriers that Amazon collaboratively works with, their services, and how they operate.
Finally, we will provide a detailed guide on how you can effectively reach out to these shipping carriers.
Understanding Amazon's Customer Service
Amazon's customer service strives to provide assistance for a wide array of problems, concerns, or questions that you may encounter in your shopping journey.
This helpful pillar of Amazon is designed to maintain customer satisfaction and solve issues ranging from order information, refunds, or account-related concerns.
By accessing this service, you will communicate with well-trained agents that can address most of your inquiries. You can contact them via chat, email, or phone, providing convenience in getting the help you need.
Resolving Issues Through Customer Service
Many issues can be handled and solved through Amazon's customer service. For instance, if you require assistance with your orders—whether it's understanding the tracking updates, altering shipment details, handling misplaced packages, or processing returns and refunds—customer service is the primary conduit.
It's also capable of helping you with account and payment related issues. They can guide you through password recovery, account security, billing, and so on.
You can also get assistance for technical problems such as issues with the Amazon app or the website. You don't need to go elsewhere because customer service is capable of handling a broad range of common concerns.
When to Contact the Shipping Carrier
There may be circumstances that call for you to contact the shipping carrier directly.
One common scenario is if your parcel has been marked as delivered in your Amazon account, but you have not received it.
While Amazon's customer service can provide generic advice and perhaps even a refund or replacement, only the shipping carrier can specifically check what may have become of your parcel.
In other instances, if your shipment is stuck in customs or needs specific attention on delivery like schedule or location changes, contacting the carrier directly often helps solve the issue more efficiently.
To do so, you can find the shipping carrier's contact information within your order details on Amazon.
Amazon uses different shipping carriers depending on the location and nature of your order, so the specific logistics company responsible for your delivery can be found in this section.
Remember, you should only contact the shipping carrier when instructed by Amazon's customer service or when the situation truly necessitates it. Otherwise, Amazon's customer service should be your first point of contact.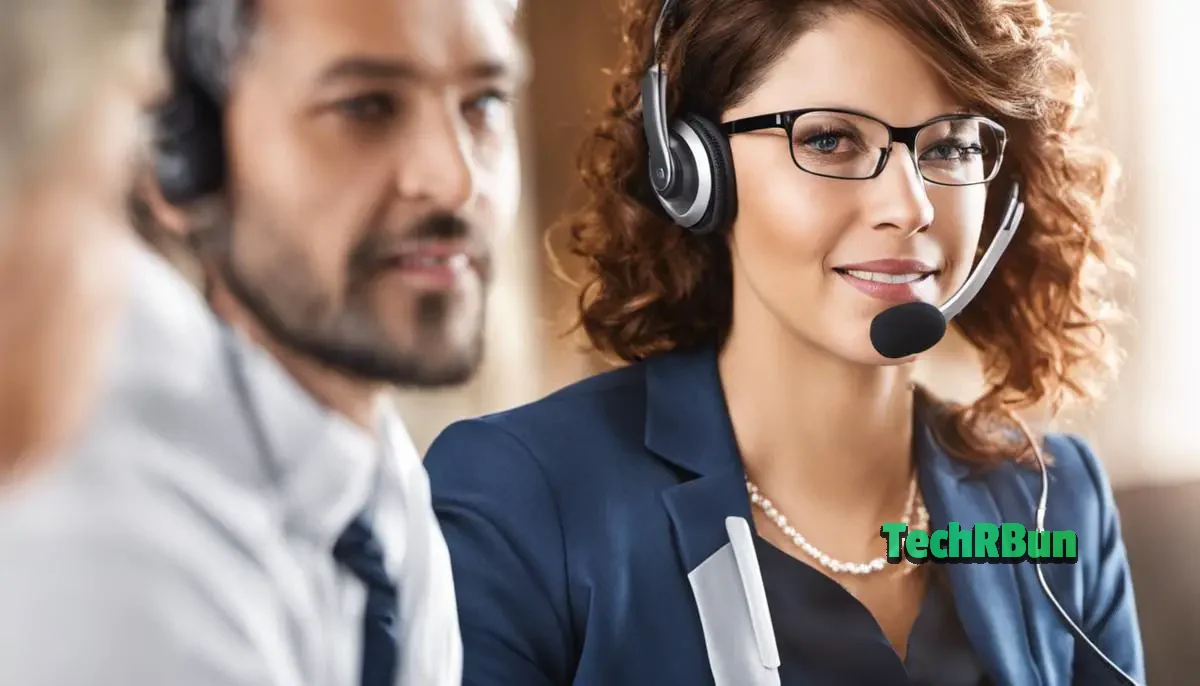 Investigation about Shipping Carriers
Understanding Different Amazon Shipping Carriers
Amazon uses several shipping carriers for delivering orders to its customers all over the world.
Some include UPS, FedEx, DHL, USPS, Amazon's own delivery service, AMZL US, as well as independent contractors through the Amazon Flex program.
Understanding the operation, services, and contact methods of these various carriers can be extremely useful for a myriad of reasons.
Amazon Shipping Services and Operations
AMZL US is Amazon's shipping service used for delivery of packages within the United States.
This service focuses on quick and efficient delivery from Amazon's warehouses to your doorstep.
AMZL US may be contacted by reaching out to Amazon's customer service directly.
For queries related to package tracking or delivery issues, you may use the "Contact Us" section on Amazon's website.
UPS – United Parcel Service
A commonly used carrier by Amazon, UPS is known for its reliable domestic and international shipping services.
To contact UPS regarding a delivery, navigate to the UPS official website and use the "Contact UPS" feature.
Alternatively, they can be reached via telephone at 1-800-7425-877 for individuals in the United States.
FedEx – Federal Express
FedEx is another popular carrier for Amazon owing to its speedy delivery services for both local and international destinations.
For inquiries about your shipment, you can visit the FedEx website and use the "Contact FedEx" feature.
FedEx customer service can also be reached via phone at 1-800-GO-FEDEX.
USPS – United States Postal Service
USPS is widely used by Amazon for delivering lightweight and small packages around the United States.
They offer various shipping options like Priority Mail and First-Class Mail.
To get in touch with USPS, visit their website and use the "Contact Us" option or call their phone number at 1-800-ASK-USPS.
DHL – Dalsey, Hillblom and Lynn
Although not as common, Amazon also uses DHL, especially for international shipments.
DHL is well-regarded for its express parcel delivery service.
You can reach their customer service through the "Contact Us" feature on the DHL website, or by calling their customer service number – 1-800-CALL-DHL.
Amazon Flex
Independent contractors, often driving their personal vehicles, deliver packages for Amazon through the Amazon Flex program.
For issues related to Amazon Flex deliveries, it's best to reach out to Amazon customer service directly.
When reaching out to these carriers, remember to have relevant details (like tracking number, shipping address, etc.) handy to help expedite the process.
Providing accurate information will make the process smoother for both yourself and the customer service representative.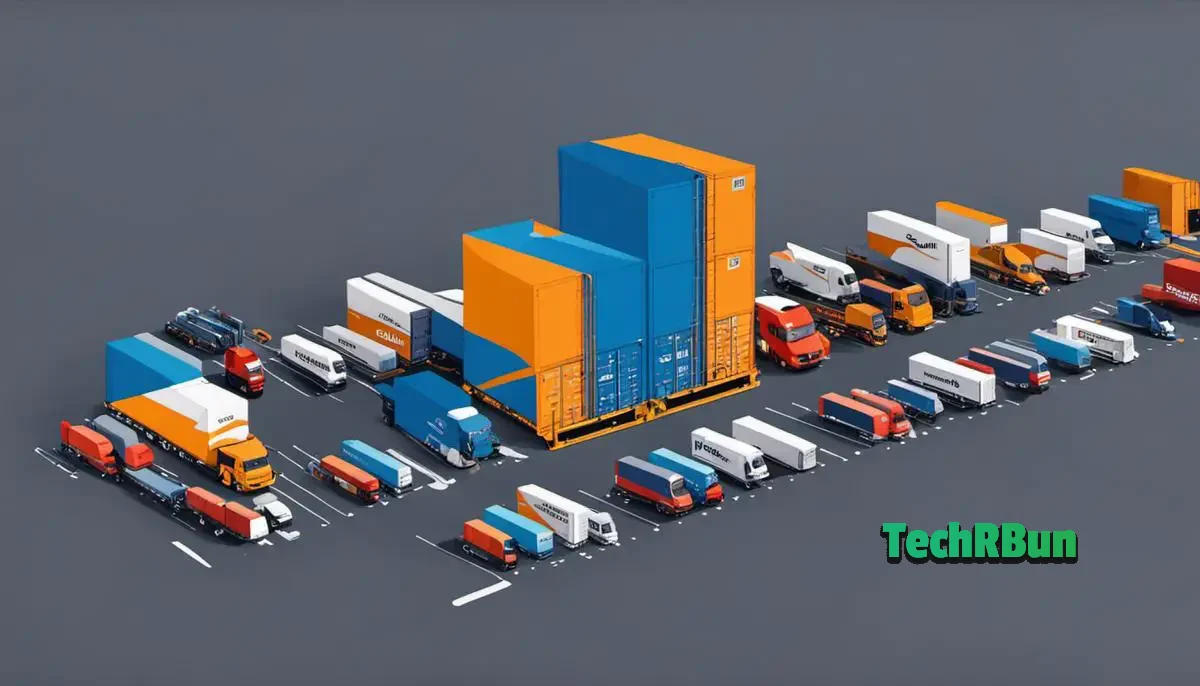 Contacting the Carrier
Identifying Your Carrier
The first step in contacting your Amazon shipping carrier is to identify who is responsible for the delivery of your package.
Amazon uses a variety of carriers, including their own delivery service, Amazon Logistics, as well as UPS, FedEx, USPS, and others.
You can find this information by going into your account, selecting "Your Orders" and finding the relevant order. The "Track Package" button will reveal the shipping carrier.
Gathering Necessary Information
Before contacting your carrier, make sure you have all the necessary information. This typically includes your name, address, order number, and tracking number. You may also need the estimated delivery date or any other information listed in the shipping details of your order.
Choosing the Right Method of Contact
Choosing the right method of contact is crucial. Most carriers have multiple channels you can use to reach out to them. These typically include phone, email, live chat, and social media channels.
If you are dealing with an urgent issue like a lost or delayed package, calling or live chat are typically the fastest and most effective methods. For less urgent matters or if you require a detailed explanation, an email may be more appropriate.
Contacting the Carrier
To actually contact the carrier, visit their official website and look for their "Contact Us" page, which will provide their customer service phone number and other contact methods. Be prepared to provide the necessary information about your order.
Please note, UPS, FedEx, and USPS have specific phone numbers and email addresses dedicated to customer service queries. If you're reaching out via social media, make sure to contact their official verified account.
Best Time to Contact
Understanding the best time to contact the carrier can increase your chances of prompt response.
Generally, regular business hours (9:00 AM – 5:00 PM, Monday to Friday) tend to be the best time to contact, as most customer service representatives are on duty during this time.
Consider the time zone of the company headquarters when planning your call.
Following Up
If you do not get a satisfactory response initially, don't hesitate to follow up. Be persistent until you gain a satisfactory resolution of your issue. Ensure you keep records of your interactions with the carrier for reference and follow-up.
Lasty, always be polite and patient when interacting with customer service representatives. They handle numerous inquiries and complaints, and treating them with respect can go a long way toward resolving your issue swiftly and satisfactorily.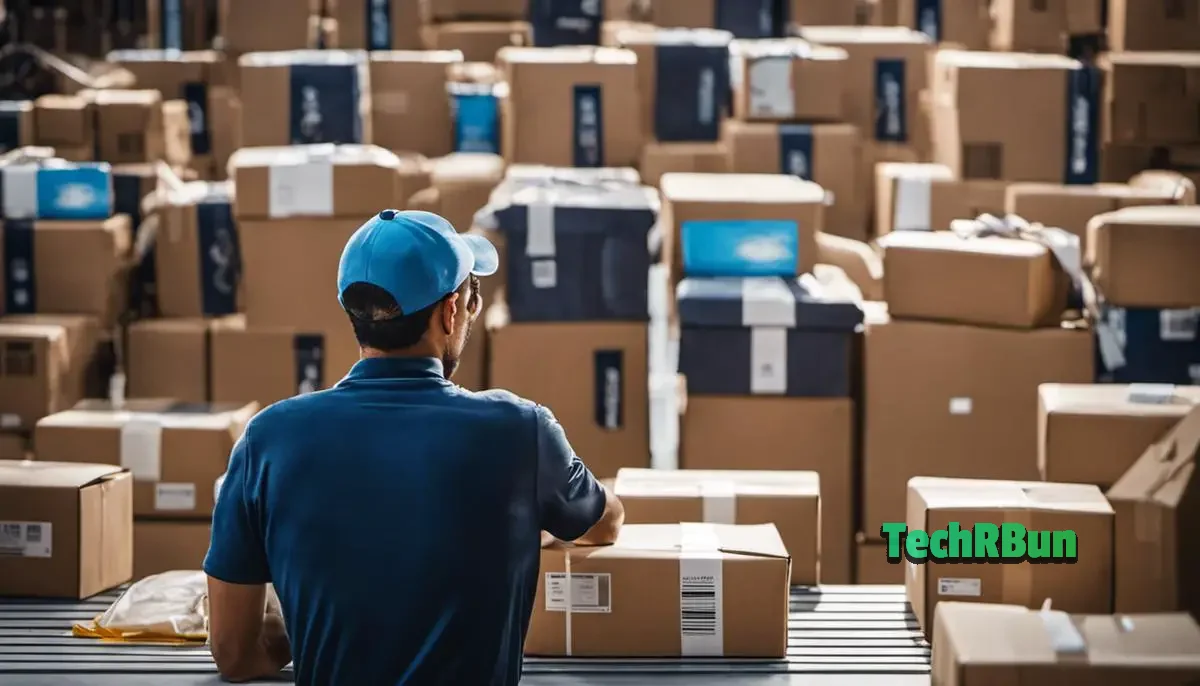 Having walked through the labyrinth of Amazon's customer service and their network of shipping carriers, you are now equipped with the necessary knowledge and skills to address issues relating to your Amazon shipments.
You now know not just who to contact, but how and when to do it as well. The objective has been to demystify the process for you, regardless of which carrier is entrusted with your products.
It's important to remember, however, that excellent customer service is a two-way street. Being polite and patient while seeking help will ensure a smoother resolution process and possibly even a quicker one.
Now, you can shop with confidence, fully assured that you have all you need to handle any delivery hiccups that might arise.