Apple launched its own premium titanium credit card called the Apple Card back in August 2019.
In this comparison, you will learn about all the differences between the Apple Card and the other regular credit cards issued by banks, starting from the application/signup process, covering their extra features, services, and hidden charges.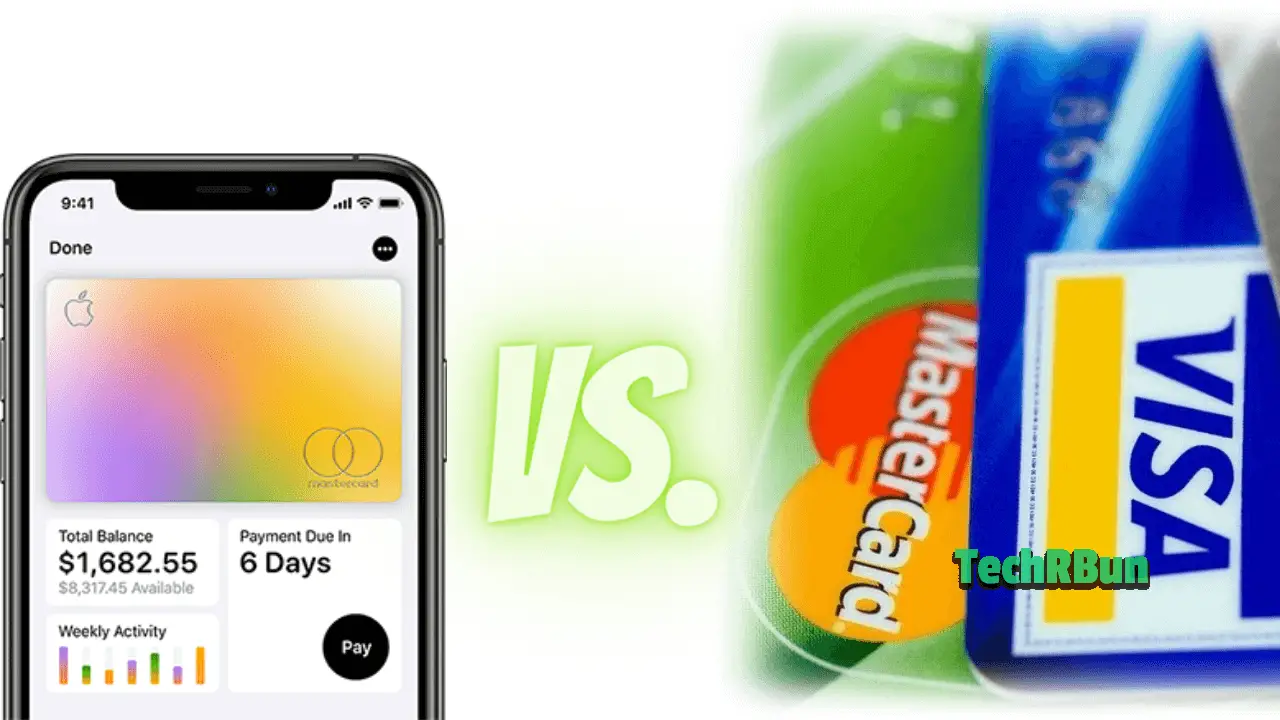 Differences Between The Apple Card And Other Normal Bank Credit Cards
The basic difference between an Apple Card and a regular credit card is that, unlike normal credit cards provided to you by its issuing bank itself, the Apple Card is issued by Goldman Sachs but provided to you by Apple. Thus, an Apple Card can provide smart features that regular credit cards cannot.
I will discuss every minor and major difference between the Apple Card and other usual credit cards, and the exciting new features that the Apple Card has to offer.
I will divide this comparison into five parts:
Sign Up Process (ease of applying for the credit cards)
Eligibility
Fees
Rewards and Cashbacks
Customer Support
Exclusive features of the Apple Card
So, let's get started!
Sign Up Process
Now let's see which of the two is easier to sign up for.
Apple Card: Sign Up Process
Apple makes it very easy for anyone to apply for the Apple Card directly from the Apple Wallet on their iPhone.
The steps to apply for an Apple Card are as follows:
Tap on the plus (+) icon at the top right-hand corner on the homepage of your Apple Wallet app.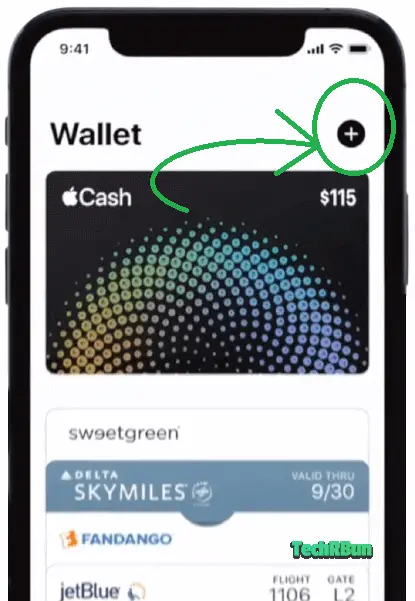 Then choose Apple Card.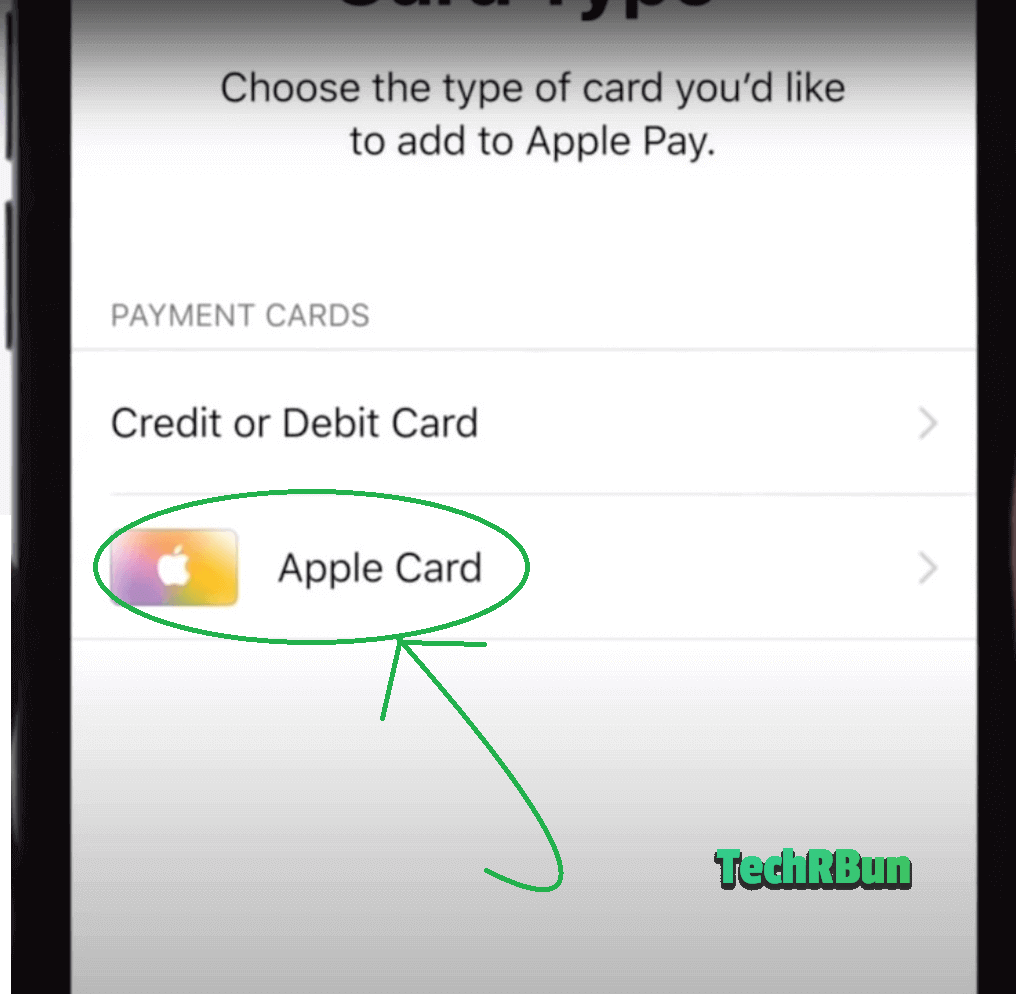 Tap on Continue on the next step.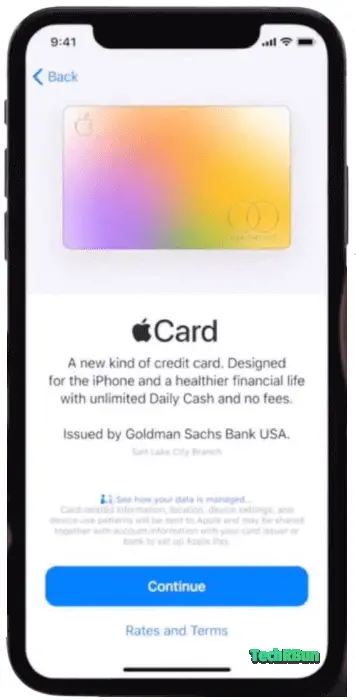 Next, Apple will check your eligibility for the Apple Card and present you with an offer of credit limit and APR.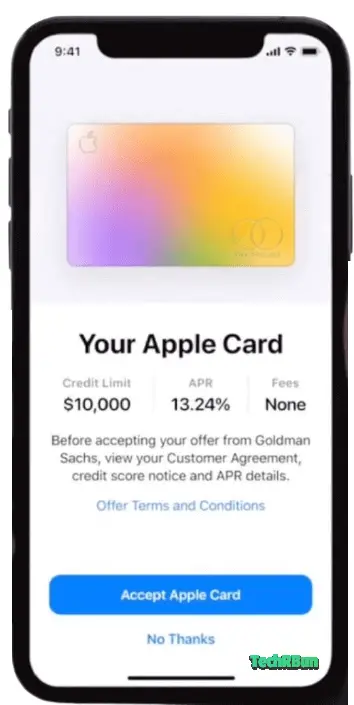 Tap on the Accept Apple Card button and the Apple Card is yours, ready to use instantly!
You get the virtual credit card number, expiry date, and CVV/CVC as soon as you accept the offer, and can thus begin to use the Apple Card online instantly.
After a few days, you will also receive the physical Apple Card through FedEx Priority Overnight shipping.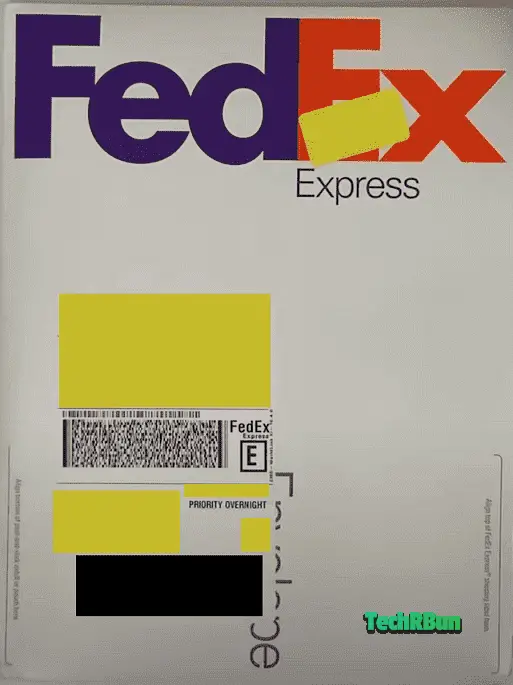 You can simply hold your iPhone near your physical Apple Card package when you receive it, and your new card will automatically get activated.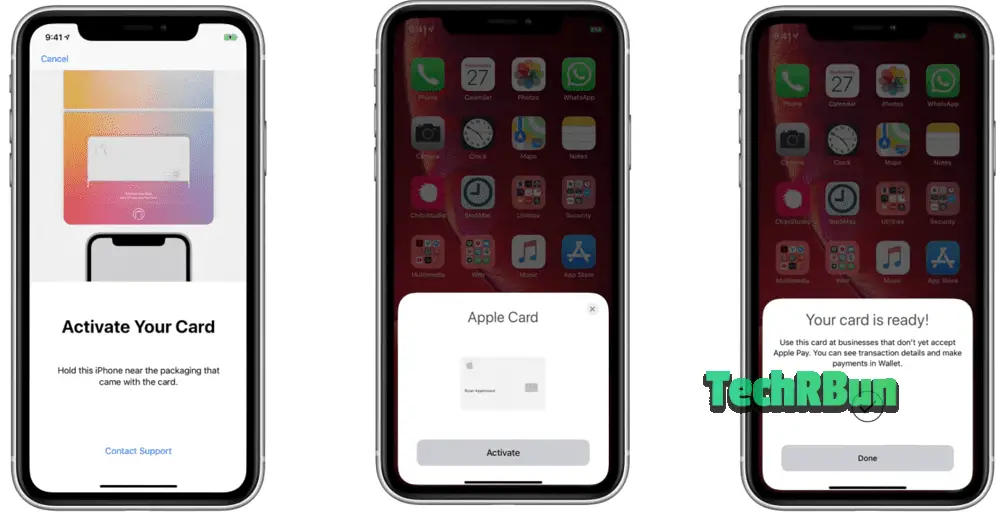 Regular Bank Credit Cards: Sign Up Process
One has to either visit their bank, contact the bank on phone, or apply online, for regular credit cards.
Many additional details such as income proof and housing costs are also required to apply for a bank credit card in most cases.
Regular bank credit cards usually take anywhere from a couple of weeks to a month to be delivered and ready for use.
Eligibility And Credit Limit
The general requirements to be eligible for a credit card in the US are:
Applicant must be at least 18 years of age.
Applicant must be a U.S. citizen or a lawful U.S. resident.
Applicant must have a residential address in the US that isn't a P.O. box. A military address is also accepted.
The specific requirements of the Apple Card and regular bank credit cards are given below.
Apple Card: Eligibility
As discussed earlier, the Apple Card is issued by Goldman Sachs. Goldman Sachs fetches your credit score and credit report and analyses them along with the income you report on your application, to check your eligibility for Apple Card.
A soft inquiry is made on your credit score when you apply for the card. This doesn't affect your credit score. Your credit score is affected only when you accept the offer for the new Apple Card.
Goldman Sachs fetches your FICO9 score from TransUnion to check your eligibility. It must be more than 600 for you to be eligible for the Apple Card.
Other requirements you must meet to be eligible for the Apple Card are:
Sign in to iCloud with your Apple ID
Make sure your credit report is not frozen.
Have a Driver's license or a state-issued photo ID.
Your credit limit is decided based on your income, while your APR is based on your credit score.
You can get more information on the eligibility criteria for Apple Card here: https://support.apple.com/en-in/HT209218
Regular Bank Credit Cards: Eligibility
Banks usually check your credit score, income report, and current debt to decide your eligibility for the credit cards issued by them.
The additional requirements are:
You must be at least 21 years old (18 years old in some cases).
You must have a verifiable source of income.
You must provide your Social Security Number.
These are the most common requirements in addition to the general requirements mentioned above, to be eligible for a regular bank credit card.
However, some banks may have specific requirements depending on the specific category of the credit card you opt for.
Banks are usually not transparent about the source from where they fetch your credit score.
Fees
The part which no one likes. Let's discuss the fees charged by the Apple Card in comparison to the regular bank credit cards.
Apple Card: Fees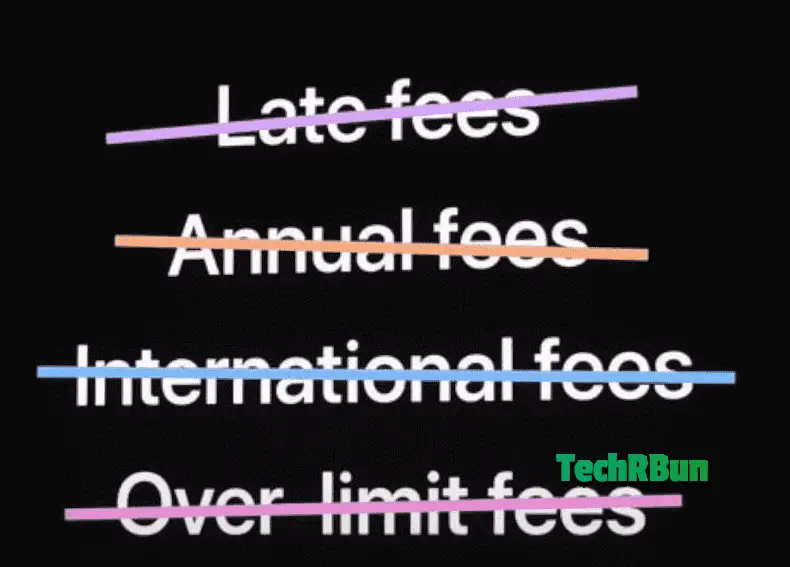 The Apple card has no joining or annual fee. It's a completely free, premium titanium credit card.
There's no over-the-limit fee or forex fee either. There are no hidden charges at all.
You only pay the interest as per your APR in case you do not pay your due in full, every month. There's no late payment fee, either.
Regular Credit Cards: Fees
There are all kinds of credit cards out there, some of which charge both, a joining fee and an annual fee, some charge only either a joining fee or an annual fee, and others charge no fee at all, just like the Apple Card.
Mostly the premium metal credit cards charge both, a joining fee and an annual fee.
Most bank credit cards also charge a late fee and levy extra charges on foreign transactions.
Rewards And Cashbacks
Everyone's favorite reason to own a credit card. Let's compare the sweet rewards that the Apple Card and the normal bank-issued credit cards have to offer.
Apple Card: Rewards And Cashbacks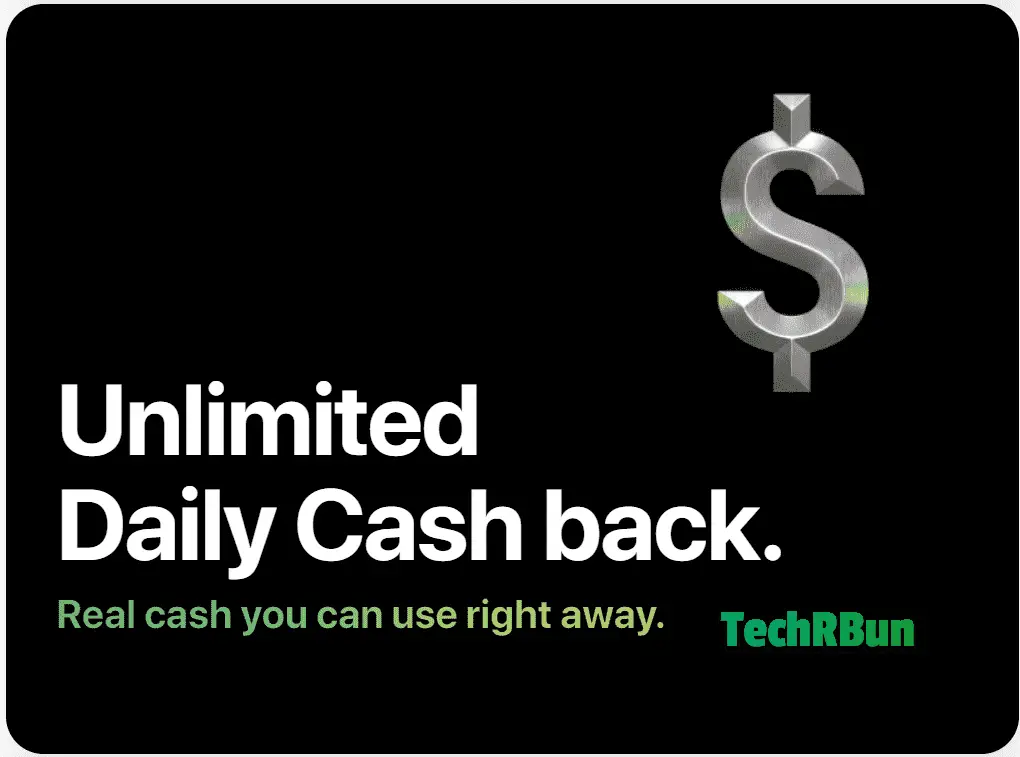 You get 2% cash back on every purchase that you make through your Apple Card using Apple Pay.
For all other purchases that you make using the physical Apple Card without using Apple Pay, you get only 1% cashback. This is its only drawback.
However, if you shop with the following merchants, you get 3% cashback on using your Apple Card with Apple Pay:
Apple (iPhones, Macs, iPads, iTunes, App Store, iMoves, etc.)
Duane Reade
Mobil
Panera Bread
Uber
Walgreens
Exxon
Nike
T-Mobile
Uber Eats
The best part about these cashbacks is that you get your cash back the very next day after you make the purchase. You get real cash that does not expire unlike the traditional rewards points system, and can be used anywhere, anytime, and can even be transferred directly into your bank account.
There's no introductory bonus offered with the Apple Card.
Regular Credit Cards: Rewards And Cashbacks
Most bank-issued credit cards offer around 1 – 2% cashback on all purchases. Many cards also offer higher cashback on various categories of spending, such as at groceries or supermarkets.
A list of regular bank credit cards with high cashback rewards can be found here.
A lot of credit cards also offer introductory bonuses, through which they pay large cash rewards to customers if they spend more than a specified amount during their first year of using the credit card.
However, it is important to note that most of these cashback rewards are given in the form of points, which cannot be treated like real cash.
These reward points usually expire if not used within a given timeframe and in most cases, can only be used for purchases made using that credit card only. Thus, requiring you to spend more to actually take advantage of those reward points.
Customer Support
It's crucial to have a good customer support option to be able to sort out problems or disputes that one may be having with their credit card.
Apple Card: Customer Support
Customers can contact the Apple Card support team 24/7, directly through the Apple wallet app.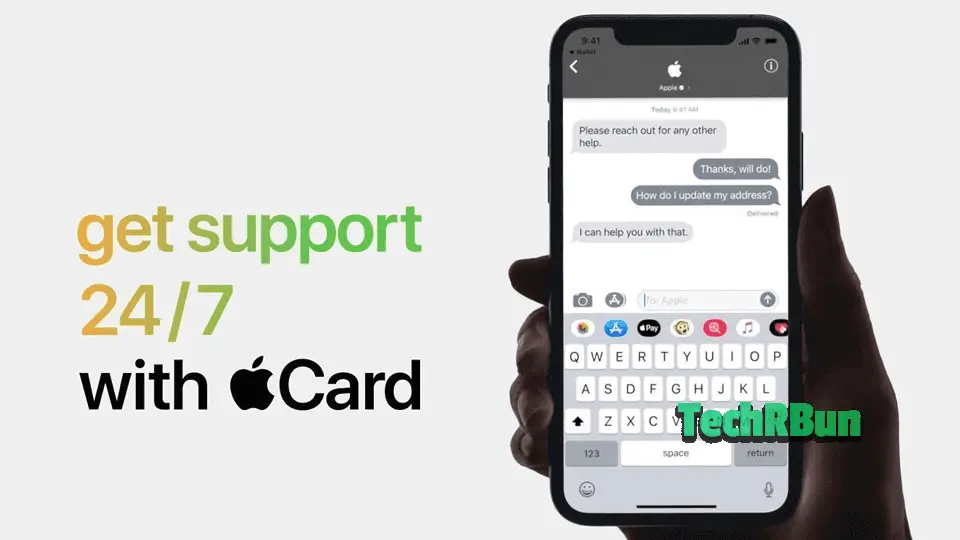 Normal Bank Credit Cards: Customer Support
Often times there isn't any convenient way to text the credit card support teams of most banks. One has to reach out to customer support either via phone or e-mail.
Exclusive Features And Benefits Of Apple Card
The exclusive smart features and benefits of the Apple Credit card are what sets it apart from any other credit card in the market.
Now let's discuss the most exciting and important features of the Apple Card, that no regular bank-issued credit card can offer.
Unbeatable Security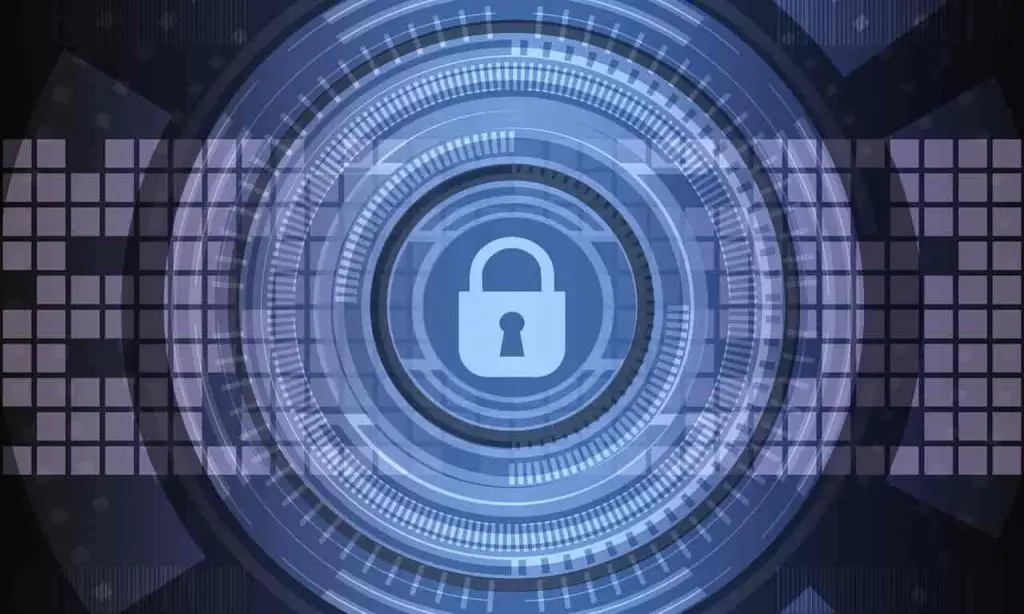 The Apple Card is undoubtedly the most secure credit card in the world.
Most credit cards usually hide the card numbers behind themselves, but Apple Card takes this a step further. There is no card number, expiry date, or CVV/CVC (security code) printed anywhere on the card. The card information can only be accessed through the Apple Wallet app on the user's iPhone.

All the transactions made on the card are recorded and stored along with the map location of the exact place where the transaction took place. Thus, even if the Apple Card is stolen and is used to make unauthorized purchases through contactless NFC payment, the user would know exactly where the card was used and include that information in their police report.
The Apple Card can also be instantly locked from your Apple Wallet app if you lose it.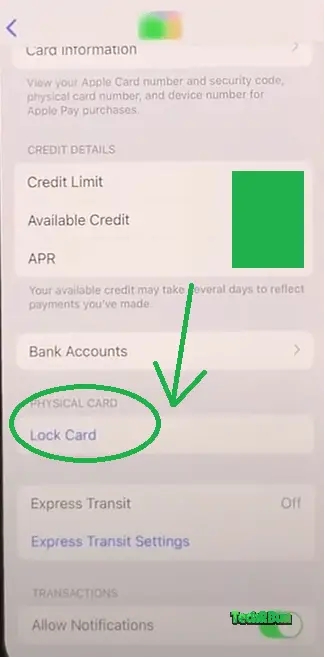 You can also generate an entirely new credit card number anytime you wish while keeping the same physical Apple Card. This feature can help the user from credit card fraud.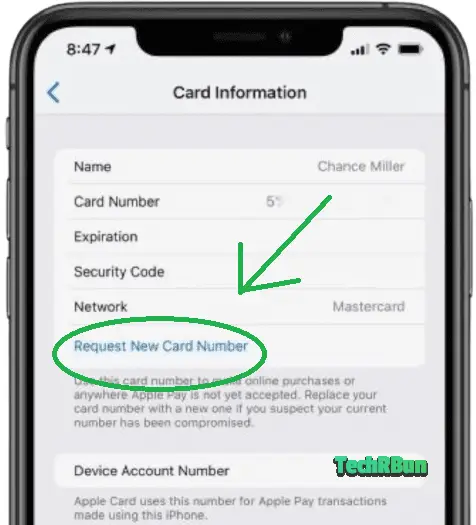 Detailed Spend History
The Apple Wallet app keeps track of all your spendings and beautifully presents them in order to help you get a detailed overview of all your transactions.
It displays the names of the businesses, the amount spent, the date, and even the amount of cashback you received for each transaction.
It also bundles your spendings into categories that can help you get a brief overview of your spendings in a particular month, week, or year.
Interest Calculator And Automatic Monthly Payments
The Apple Wallet app actively encourages you to pay the full due amount each month so that you do not have to pay any interest charges later.
You can choose the amount you want to pay, and it will let you know if that's enough to ensure you do not end up paying more in interest, later.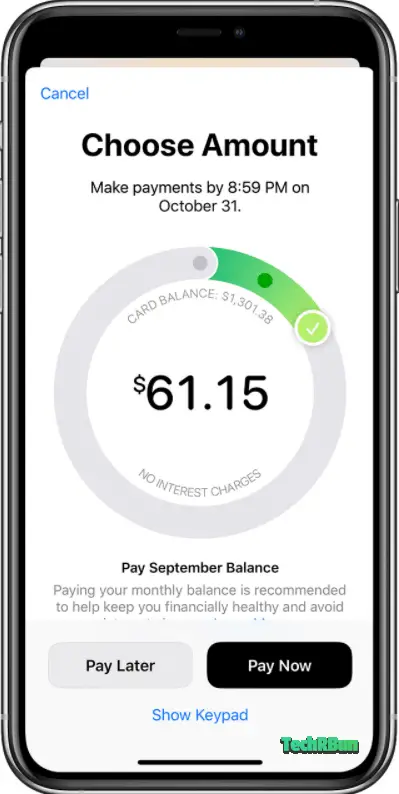 And in case you want to make only the minimum payment, it shows you exactly how much extra you will be ending up paying extra in interest.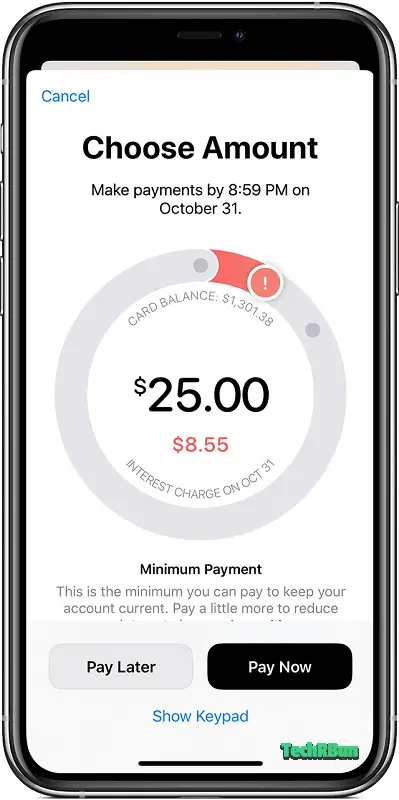 To ensure that you do not miss any payment deadline, you can also turn on Automatic Recurring Payments.
That's because although Apple doesn't fine you for late payments, it does affect your credit score negatively.
To learn more about this process, visit here: https://support.apple.com/en-us/HT209230
Map Location Of Each Place Of Transaction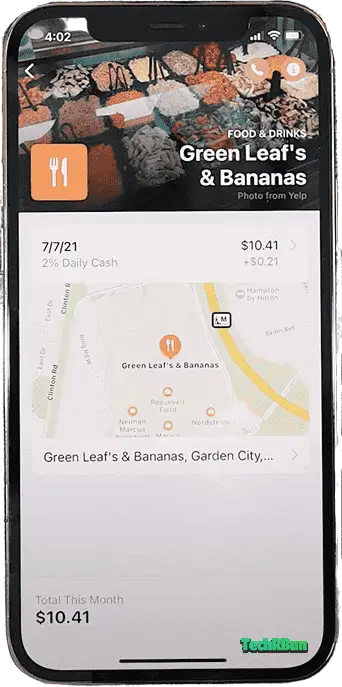 The Apple Wallet app lets you see exactly where and when you spent money using the Apple Card, along with the map location of that place, when you click on a specific transaction.
You will also get a complete list of all the past payments that you have made to that business using your Apple Card.
This is a great feature that keeps us from having to guess and recall our past transactions.
You can also contact the business directly from this page or report the transaction if you find it to be unauthorized.
It also helps in detecting or tracking frauds in case the Apple Card is stolen.
No-Interest Financing On Apple Products
When you purchase new Apple Products at an Apple Store, the Apple Store App, or on apple.com, you are eligible to pay your bill over time in monthly installments without paying any extra fee, when you pay using your Apple Card.
You still get the 3% cashback upfront on the full bill amount, even if you use the monthly installments option.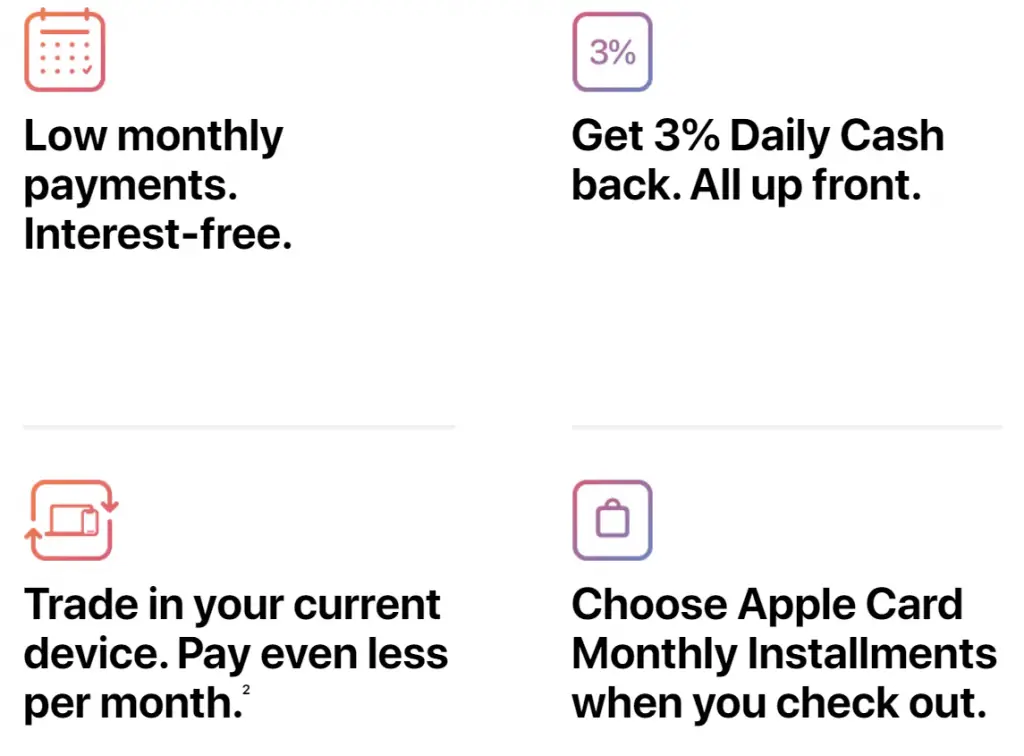 Conclusion
The Apple Card can essentially be treated as a physical extension of Apple Pay for it to be used at places where Apple Pay isn't already accepted. Although its sweet 2% unlimited rewards can only be enjoyed when used with Apple Pay.
Thus, the physical Apple Card alone isn't really much different from a regular credit card, except for its enhanced security perk of not including the numbers on the card.
What gives the Apple Card its unique benefits and security features, is its smart integration with Apple Pay and the Apple Wallet app.
This makes complete sense as it's a product targeted to iPhone users, as others cannot even apply for it.
I hope you enjoyed the article and found it informational. If you have any doubts, feel free to comment down below and I'll try my best to help you out.
Have a great day!