Navigating the robust world of modern banking can seem intimidating, but understanding the workings of specific banking products can simplify the experience remarkably.
One such product to explore is the Atom Bank Instant Saver account.
This highly convenient banking product boasts a wealth of features and benefits, from competitive interest rates to simple account management via the user-friendly Atom Bank app.
Throughout this exploration, you will gain insights into the creation and access process of your Atom Bank account, the robust security measures embedded to protect your transactions, and the practical steps for making a withdrawal.
Moreover, you will be equipped with knowledge of resolving common issues and tapping into the valuable resource that is Atom Bank's customer service.
How to Withdraw Money from Atom Bank Instant Saver
Linking Your Primary Bank Account to Atom Bank Instant Saver
The first step to being able to withdraw money from your Atom Bank Instant Saver account is to link your primary bank account to your Atom Bank account.
To do this, log into your Atom Bank account and navigate to the 'Accounts' section.
From there, look for an option to 'Add a New Bank Account' or 'Link a Bank Account'.
You will then have to provide your primary bank account details.
This usually includes your banking institution's name, routing number, and your account number.
After filling in the required information, confirm to complete the process.
Keep in mind that Atom Bank may require verification of this account, which they often do by sending a test deposit of a small amount that you will then verify.
Initiating a Withdrawal from Atom Bank Instant Saver
With your primary account now linked, initiating a withdrawal is fairly straightforward.
To withdraw money, click on the 'Payments' tab.
You'll then see an option to 'Move money out'.
Select this option, then choose the Instant Saver account you want to withdraw from.
Input the amount you wish to withdraw.
Lastly, choose the account you want the money transferred to.
Confirm the transaction details and click 'Confirm' to complete your withdrawal.
The funds should appear in your chosen account shortly after, depending on the processing time.
Withdrawal Processing Times
One important aspect to keep in mind is the time it takes for the withdrawal process.
Atom Bank typically processes withdrawals within one business day, but the funds might not immediately appear in your primary bank account.
The time it takes to transfer the money to your other bank can vary depending on your primary bank's policies and procedures.
Always allow at least a few business days for the withdrawal to complete before contacting Atom Bank's customer service.
Daily Withdrawal Limits and Potential Delays
Like most banks, Atom Bank has a daily withdrawal limit for security reasons.
Customers are currently allowed to withdraw up to $250,000 a day.
If a withdrawal request exceeds this amount, it may be subjected to additional security checks which can cause delays.
If your withdrawal seems to be taking longer than expected, it is a good idea to get in touch with Atom Bank's customer service to inquire about the status.
Ensuring a Smooth and Effective Withdrawal Process
To make sure that the withdrawal process is as smooth as possible, plan ahead and take these steps early.
This way, when you need to withdraw funds, you're not delayed by account linking or verification processes.
Always keep your banking information current and accurate, always remember your limits and the potential for delays, and you'll have no issues withdrawing from your Atom Bank Instant Saver account.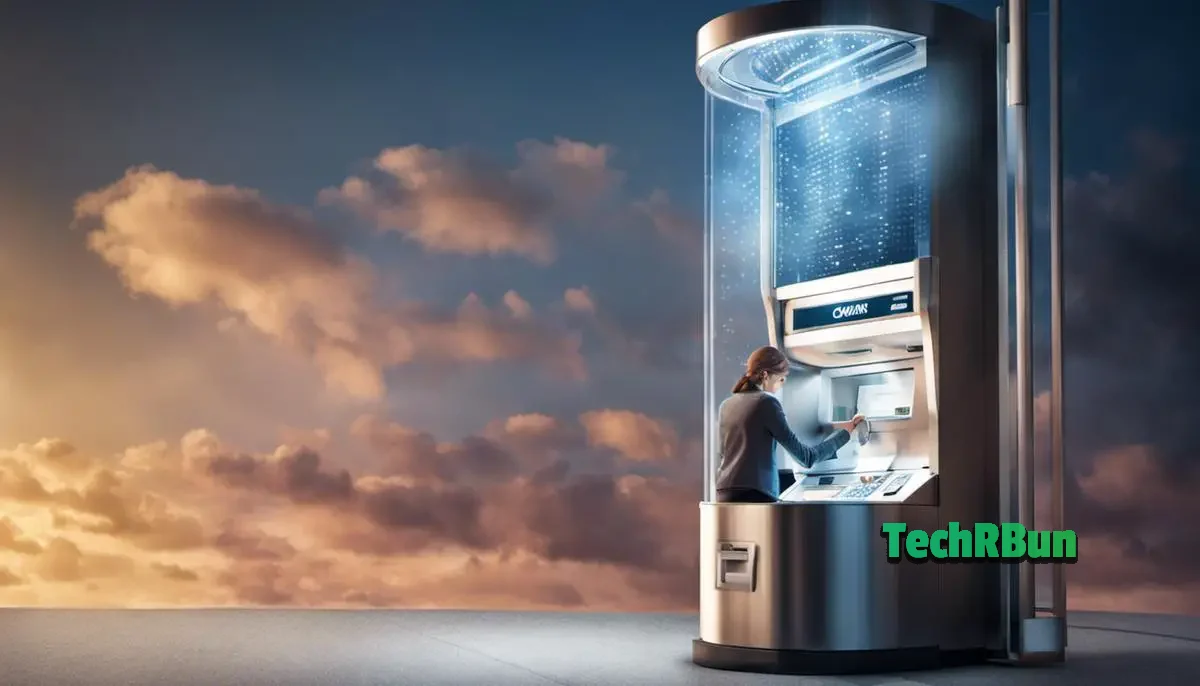 Understanding Atom Bank Instant Saver account
The Atom Bank Instant Saver is a versatile savings account option that provides users with easy access to their savings while also offering competitive interest rates.
This digital, app-based service is offered by Atom Bank, a UK-based bank that operates primarily through their mobile banking app.
Features of Atom Bank Instant Saver
Atom Bank Instant Saver offers a few notable features that make it a standout option among savings accounts.
First and foremost, there are no penalties for withdrawals, which means you can access your money whenever you need it without fear of an adverse impact on your savings.
The Instant Saver account also does not have a maximum deposit limit, meaning you can continue to watch your savings grow without worrying about hitting an upper limit.
Plus, Atom Bank offers a great deal of flexibility when it comes to paying in and withdrawing money.
Benefits of Atom Bank Instant Saver
One of the main benefits of Atom Bank Instant Saver is the competitive interest rate it offers.
The interest is calculated daily and paid monthly, which can help you maximize your savings.
In addition to these financial advantages, the Atom Bank Instant Saver offers the convenience of managing your account anytime and anywhere through their user-friendly mobile app.
Understanding Terms and Conditions
When using Atom Bank Instant Saver, it's important to thoroughly understand the terms and conditions to make optimal use of it.
While there are no penalties for withdrawals and no maximum deposit limit, it's essential to remember that interest rates can change. The flexibility of the Instant Saver account means that rates are variable and can go up or down.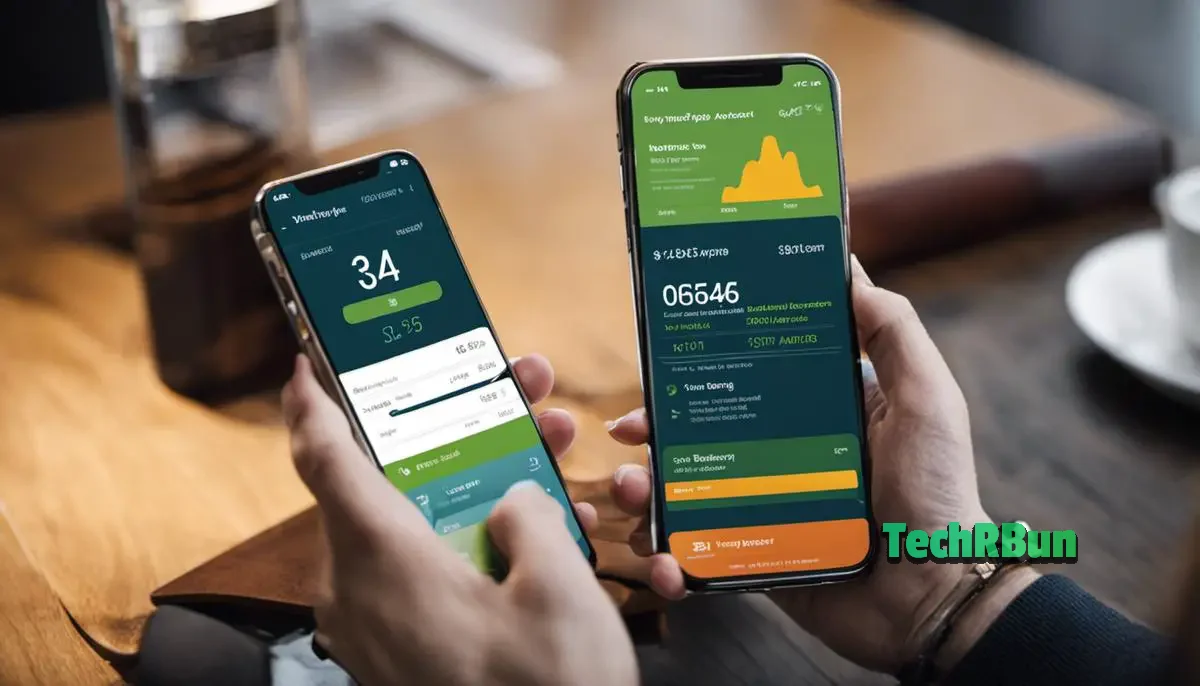 Creating and Accessing Your Atom Bank Account
Downloading the App
To start the process, you will need to download the Atom Bank app. The app is readily available in both the Google Play Store for Android users and the Apple App Store for iOS users.
Simply type 'Atom Bank' in the search bar, and click on 'install' or 'get' to download the app to your mobile device.
Setting up an Account
After the Atom Bank app is installed, open it and click on 'Create Account' to start the registration process.
You'll be prompted to provide your basic personal information including your full name, date of birth, email address, and mobile number.
Create your login credentials – your username and password – making sure you choose a strong password for security purposes.
You may also be asked to create a six-digit passcode for further security.
Once you've entered all the necessary information, Atom Bank will send you a verification link to the email address you provided.
Click the link in that email to verify your address.
The bank might also need to verify your identity with some additional information or documents, such as a photo of your government-issued ID. Follow the instructions provided.
Understanding the App's Interface
The interface of Atom Bank is user-friendly and intuitive. Once logged in, you can see your account overview, which shows your total balance, savings, and any transaction history.
At the bottom of the screen, you'll see multiple tabs to guide you through all its features.
There is a 'My Accounts' tab where you can see a detailed summary of all your Atom Bank accounts, including your Instant Saver account.
The 'Payments' tab is designed for managing all transactions including transferring money into your Instant Saver account, making payments, setting up standing orders, and managing payees.
The 'More' tab takes you to a varied range of options including settings, FAQs, and a contact section to reach Atom Bank's customer services.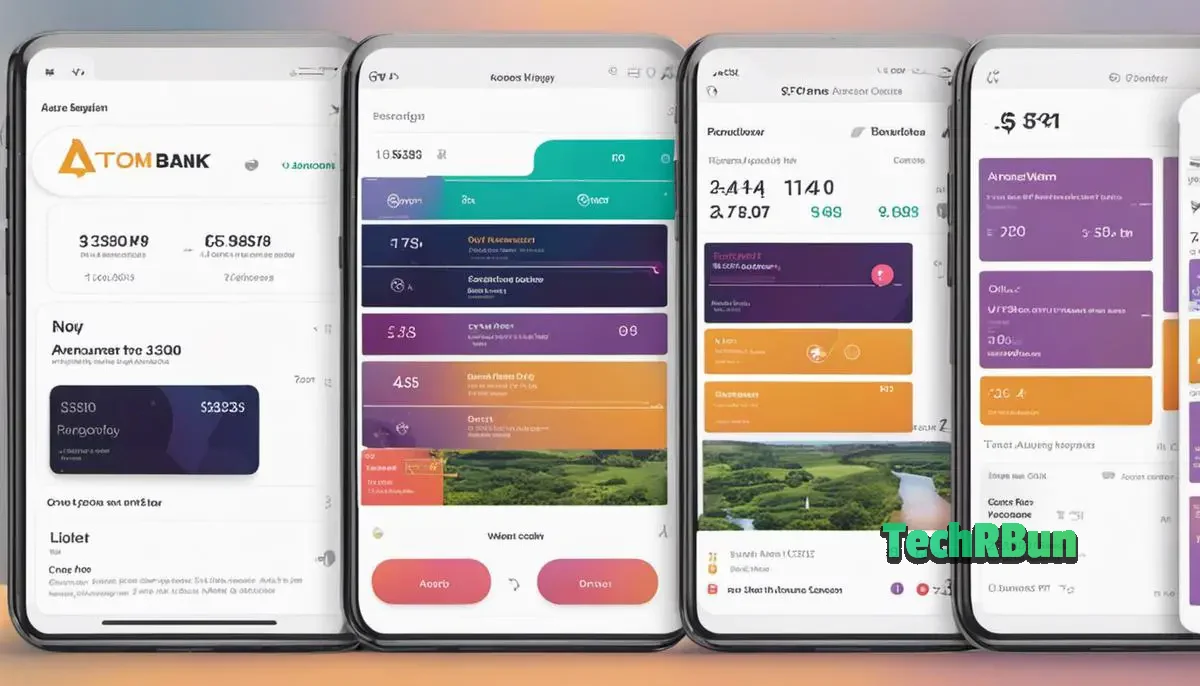 Security Measures and Verification Process
Verification Process For Withdrawals
In safeguarding your transactions, Atom Bank imposes a verification process when withdrawing from your Instant Saver Account.
The first step is logging into the Atom Bank app using your six-digit passcode, which you created when you set up your account.
Be reminded that multiple incorrect passcode inputs may lock you out of your account temporarily for security reasons.
Biometric Authentication
For added security, Atom Bank uses Biometric Authentication, either through facial recognition or fingerprint scanning.
Depending on the method you set up initially, make sure your face is visible for face scanning or your finger is positioned correctly for fingerprint scanning.
If you're using facial recognition, ensure you're in a well-lit area and remove any accessories such as glasses or hats that could obstruct facial features.
Upon successful login, navigate to your account dashboard where you can see an overview of all your accounts.
Click on your Instant Saver Account.
Once you're on your Instant Saver Account page, look for the 'Withdraw' option.
Verification of your withdrawal
Indicate the amount you intend to withdraw. Following this, a pop-up will then appear for you to confirm the withdrawal details.
Before confirming, Atom Bank will require you to re-enter your six-digit passcode and undergo Biometric Authentication for the second time.
This is an additional security measure to ensure every transaction is initiated by you.
Automatic Logout
Lasty, be at ease with Atom Bank's automatic log out feature after a certain period of inactivity.
This feature lowers the risk of any unauthorized activity in your account as it requires re-authentication for every new session.
Secure Socket Layer (SSL) Encryption
Apart from the above measures, Atom Bank takes advantage of Secure Socket Layer (SSL) encryption, to ensure the information communicated between your device and their server is encrypted and secure.
This would prevent your sensitive data from being accessible even in the event of an interception.
Safety is Atom Bank's priority
However, it's equally essential for users to ensure their login credentials and biometric data are not loosely shared or easily accessible to potential threats.
By adhering to these measures, the withdrawal process from your Atom Bank Instant Saver will remain safe and secure.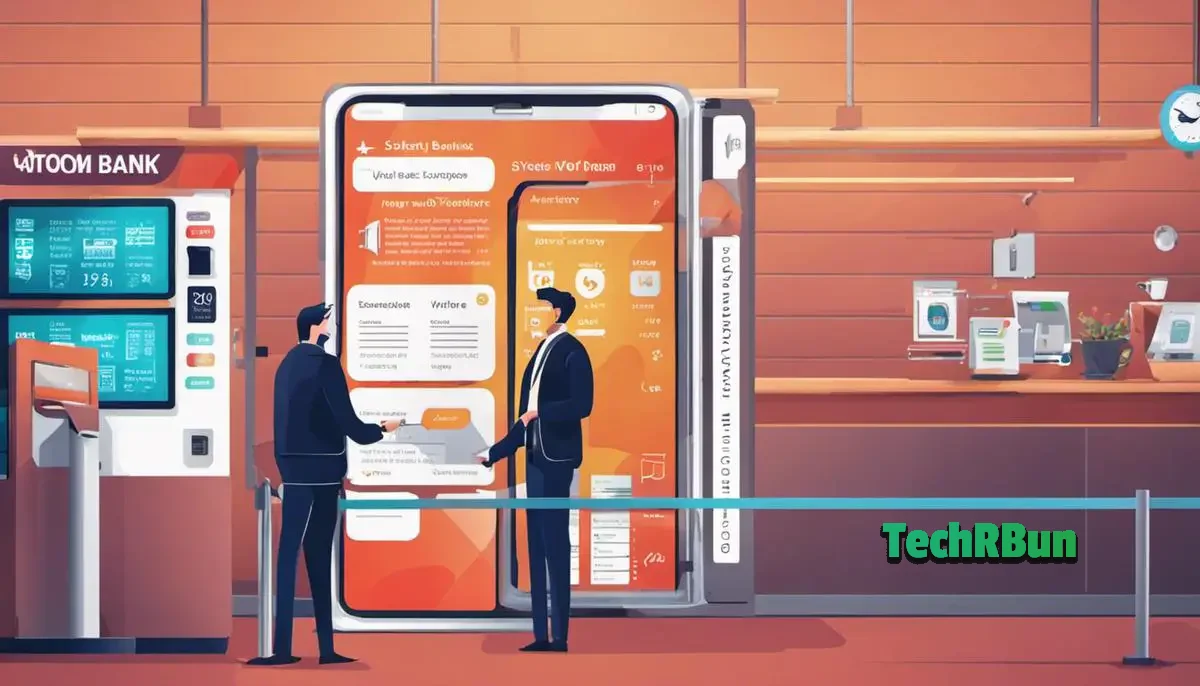 Troubleshooting Common Issues and Customer Service
Troubleshooting Common Issues
Sometimes, you might encounter issues while trying to withdraw money. Here are some common issues and their possible solutions:
Transaction Failed: If your transaction failed, check your internet connection. If you're connected but still face the issue, try restarting your mobile app and attempt the transaction again. If the problem persists, contact Atom bank customer service.
Incorrect Balance: If the balance in your account is incorrect, log out and log back into the app. Sometimes the app may not display the correct balance due to a delay in updating the server. If the issue remains, reach out to the bank's customer service.
Unable to Access the Mobile App: Make sure you're using the latest version of the app. If you're not, updating the app might solve the problem. If you can't log in due to forgetting your password, use the 'Forgot Password' function to reset it.
Transaction Taking Longer than Expected: Transactions usually happen instantly, but sometimes, they may take longer due to issues with the bank's servers or other technical problems. If this occurs, wait for a little while and then try again.
Contacting Atom Bank Customer Service
If you can't resolve your issue with the above troubleshooting steps, you can contact Atom Bank's customer service for further assistance.
You can reach them via their in-app support option, which is available 24/7.
Another way to get in touch is to call them at their customer service number, which can be found on their official website.
You can also contact them via email or their social media handles.
Always provide the necessary details, including your full name, date of birth, address, and a brief description of your issue.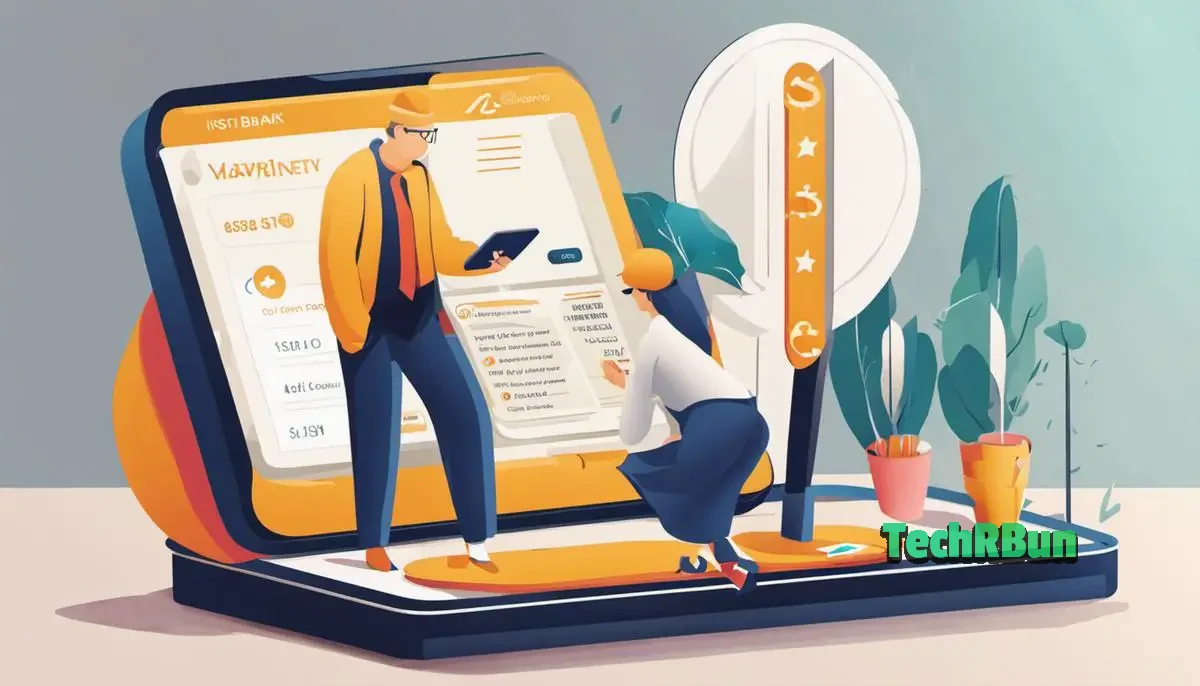 Mastering the Atom Bank Instant Saver account empowers you to take full advantage of its features, capitalize on its benefits and, most importantly, ensure a secure and efficient withdrawal process.
While banking processes can be intricate, Atom Bank stands to simplify this with their advanced yet user-friendly platform.
Knowledge on troubleshooting common issues is like a first aid kit for your banking needs, providing quick remedial steps while customer service serves as a guiding light during more challenging queries.
The journey to becoming an informed Atom Bank Instant Saver customer is a rewarding one, opening doors to hassle-free digital banking and financial management.