In this article, you will find all the details regarding how many Amazon Flex blocks you can miss safely, and learn about the steps you can take to prevent termination due to frequent block misses.
Consistently missing subsequent blocks, or missing/forfeiting too many blocks in a short period of time will get your Amazon Flex account terminated. Missing 5 blocks in two months is fine, but is not acceptable if done in a single week.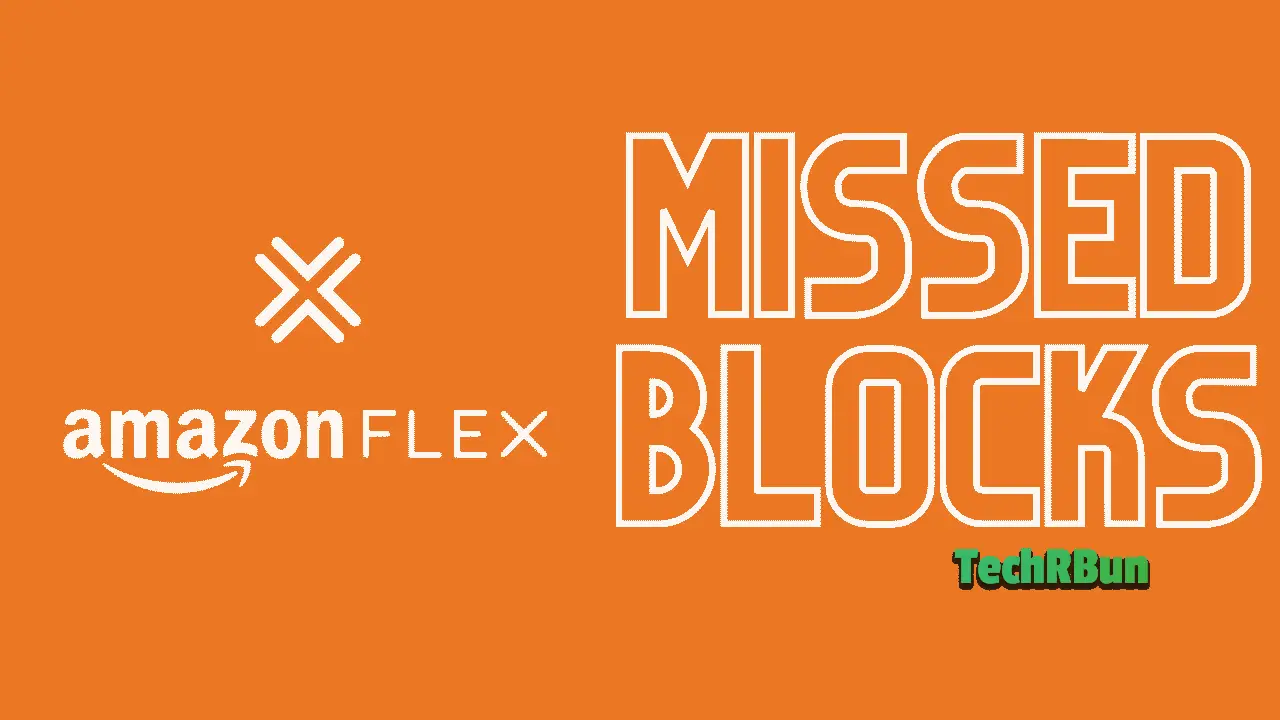 You will receive a penalty if you miss a block or fail to forfeit a block at least 45 minutes before your scheduled time. Too many penalties will result in your Amazon Flex account being deactivated.
There isn't a fixed number of block misses that Amazon will tolerate before deactivating your account, but it all depends on how frequently you miss the blocks. Missing multiple Amazon Flex blocks in a row will surely get your account deactivated in no time.
Further, into the article, we'll discuss the following:
Steps To Forfeit An Amazon Flex Block (So that it isn't counted as a missed block)
Steps To Dispute A Missed Block
Tips To Maintain A Healthy Amazon Flex Account
How Long Can You Be Inactive On Amazon Flex
Steps To Submit An Appeal To Reactivate Amazon Flex Account
How To Forfeit An Amazon Flex Block To Prevent A Missed Block
If you get stuck in an unavoidable situation after accepting a block on Amazon Flex, you should always forfeit the block at least 45 minutes before the start of your delivery block.
This way, it won't show up as a "missed block" on your account, and you won't be penalized. Forfeiting the block when you know you won't be able to make it on time, will also enable Amazon to give out the delivery block to some other independent contractor to ensure that the deliveries are made on time.
It is usually safe to cancel 1 block for every 20 claimed blocks.
To forfeit a delivery block on Amazon Flex, follow the steps given below.
Steps To Cancel/Forfeit An Amazon Flex Block
From the Amazon Flex app's menu, click on the CALENDAR option.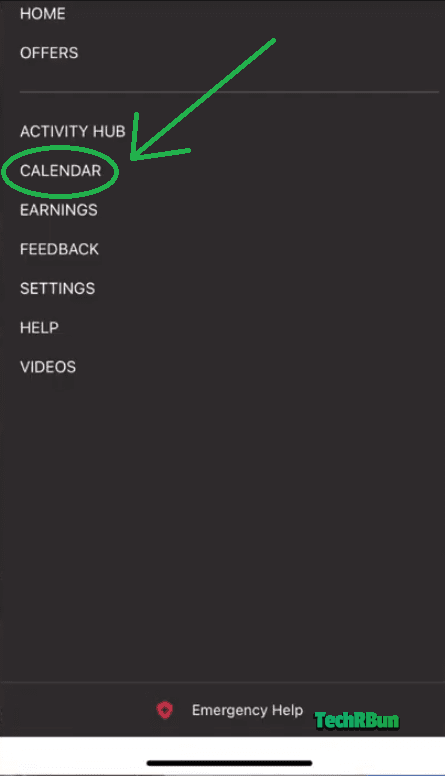 Select The Date On Which You Want To Forfeit A Block
On the next screen, you will see the calendar view, where you will find the dates marked with an orange dot, on which you have flex blocks assigned.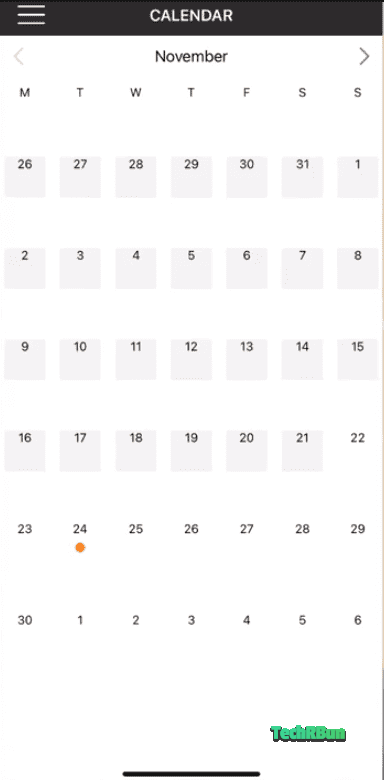 Click on the date on which you want to forfeit the block. You will see the job details for that day.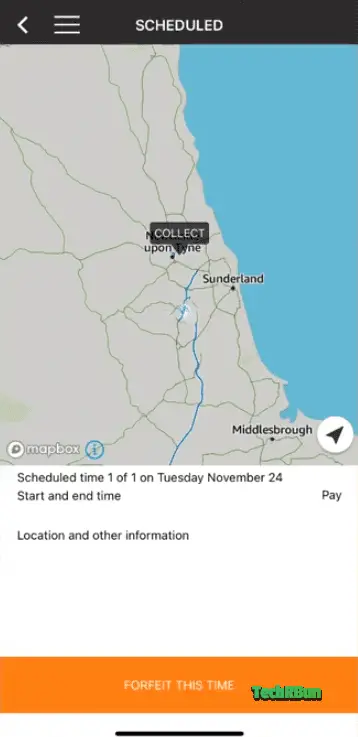 Click On The "Forfeit This Time" Button
At the bottom of the page, click on the FORFEIT THIS TIME button.
Swipe To Forfeit
Next, you'll be asked to confirm whether or not you really want to cancel the block on that day.
Simply swipe right over the text at the bottom that says "SWIPE TO FORFEIT"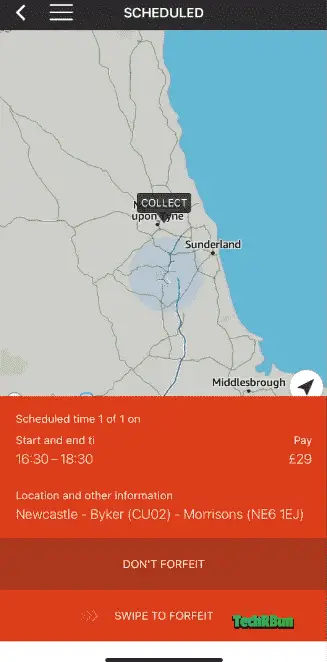 That's it. Your task for that day should now be canceled.
You should be aware that forfeiting/canceling a flex block will reduce the number of offers available in your account in the future. You also won't be paid for canceled blocks, as you're not an Amazon employee, but an independent contractor.
How To Dispute A Missed Amazon Flex Block
Sometimes due to faults in the system, a completed block might show up as a miss, or there could be some other glitch in the app preventing you from completing a delivery.
In such cases, you can file a dispute for that particular "missed" block by writing an e-mail to [email protected] with the subject line "Missed Block Dispute", or you can directly call them at the Amazon Flex Support to complain about your problem.
If you're e-mailing them regarding this, you will have to remain patient as you might receive a few automated replies at first, but each time you have to reply to them with a short summary of the incident until you hear back from a real support staff who'll then handle your issue.
Tips To Maintain A Healthy Amazon Flex Account
It's always best to take preventive measures and make sure your Amazon Flex account stays in good standing, rather than panicking and appealing for reinstatement once your account is suspended.
Follow the tips given below to make sure that you are always abiding by the terms of the Amazon Flex Program, and that your account stays healthy at all times.
Do Not Drive Under The Influence
Amazon has a zero-tolerance policy regarding DUI. If you're caught driving while under the influence of alcohol or drugs, your Amazon Flex contract will be immediately terminated.
Do Not Miss Blocks Frequently
Missing a block in an unavoidable situation or an emergency is acceptable, but make sure you do not make it a habit to miss blocks frequently without canceling them.
This causes huge trouble to Amazon, and thus frequently missing your deliveries will impact your Flex account poorly.
Please The Customer
Make sure the customer is pleased and satisfied at all times. Any rude gesture or messing up the delivery time/address will cause the customer to complain against you.
Take care of the following points:
Do not be rude to the customer.
Place the item in a safe place so that it's not stolen or damaged by the weather.
Any lewd suggestive, physical advances or insults will violate the harassment policy.
Amazon, being a very customer-focused brand, takes customer complaints seriously, and too many complaints against you will result in the deactivation of your account.
Make Sure Your Driving Documents Are Up To Date
All the documents that are needed to drive a car legally on the road, including your driver's license, registration, and insurance, must always be up to date and present in the car while you make the deliveries.
Avoid Having Passengers In Your Car While Making Deliveries
Even though Amazon allows you to have a passenger in your car while making deliveries, there are many strict rules that restrict the activities of the passenger while they're inside the car.
So, it's best to not have any passengers in your car while making deliveries for Amazon Flex.
However, if you must bring a passenger with you, you need to take care of the following rules:
The passenger must remain inside the car while you're picking up packages, or delivering them. They cannot interact with the warehouse staff or the customers.
They cannot drive the vehicle for you.
The passenger cannot be from a ride-sharing app.
Do Not Carry A Weapon While Making Deliveries
Carrying a weapon is strictly against the policies of the Amazon Flex Program. You cannot carry a weapon on you or in your car, even if you have a concealed carry license.
How Long Can You Be Inactive On Amazon Flex
If you haven't scheduled blocks for six months (180 days), Amazon will assume that you're no longer interested in driving for Flex and thus deactivate your account.
However, you can easily reinstate your account in this case by simply emailing them at [email protected] and letting them know that you're interested in the program again.
How To Submit An Appeal To Reinstate A Terminated Amazon Flex Account
If your Amazon Flex account gets terminated for any reason, it's always worth submitting an appeal.
Explaining your side of the situation and having a valid reason in your appeal, will increase the chances of your account being instated.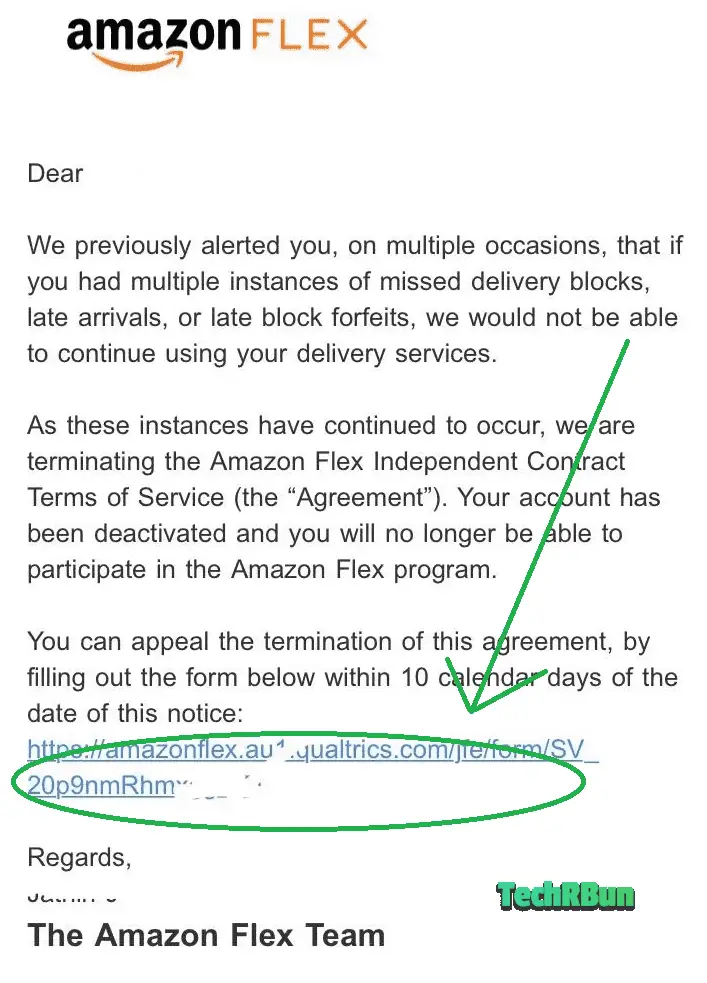 To submit an appeal, click on the link to the appeal form shared in the account termination e-mail, as shown in the image above, and fill out the form, including as much detail as possible regarding the reason why your account was terminated, and why you believe you should be given another chance, within 10 days of receiving the notice.
I hope you found the article helpful. If you have any queries, feel free to comment down below.
Have a great day!