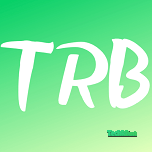 At TechRBun Store, we're more than just a team of web developers and designers. We're a group of tech enthusiasts who are passionate about helping you take your website to the next level.
Our team has over 10 years of experience in the industry, and we've seen it all. From the early days of dial-up internet to the modern era of lightning-fast broadband and mobile devices, we've been there every step of the way.
But we're not just experts in the technical aspects of web development. We also have a keen eye for design, and we know what works when it comes to creating a beautiful, functional website that your visitors will love.
So whether you're looking for the latest plugins, themes, and tools to enhance your website, or you need some advice on how to take your online presence to the next level, we're here to help.
And who are we, exactly? Well, we're a group of tech-savvy individuals who love what we do. From the coding wizards who make the magic happen to the customer support team who make sure you're happy with your purchase, we're all here to serve you.
So why not give us a try? With our years of experience and dedication to excellence, we're confident that we can help you create the website of your dreams. Thanks for choosing TechRBun Store!